Insuring Your Precious Jewelry            .
India's glorious history has affected each and every aspect of indian lifestyle but the Traditional and Classical Jewelry has preserved its existence.
Jewelry has different styles and designs depending upon the culture of the particular region. Jewelry consists of wide variety of ornaments for every part of the body.
The Indian Royal Jewelry comes in wide range of varieties- Silver Jewelry, Gold Jewelry. Diamond Jewelry, Pearl Jewelry, Antique jewelry, Jadau Jewelry , Kundan Jewelry and Artificial Jewelry.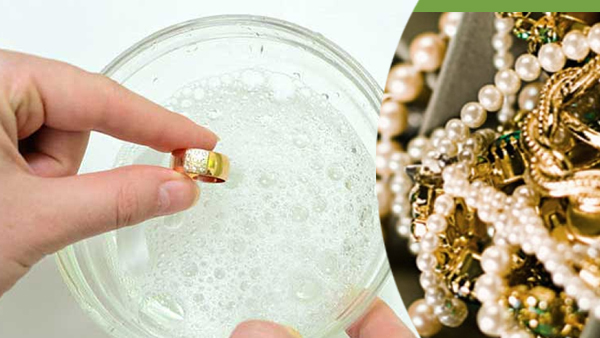 CARE TIPS:
Although Jewelry does not tarnish , but it attracts dirt very easily. So to clean your beautiful accessories like necklaces, bracelets, earrings and other precious jewels, just follow the guidelines given below-
One should avoid wearing precious jewelry during rough manual work or activities.
Do not spray perfumes, deodorants after wearing the jewelry.
Do not let your jewellery come in contact with chemicals or abrasive surfaces.
Inspect Jewelry regularly to avoid damage and get it professionally repaired if the need arises.
ART OF MAINTAINING GOLD JEWELRY AT HOME:
STEPS TO CLEAN  Gold JEWELRY At Home :
1). Put a few drops of liquid detergent in a bowl of warm water and mix it gently.
2). Soak the gold jewelry in the above defined solution for few minutes.
3). Scrub each piece of gold jewelry gently with a brush having soft bristles. (Never use The Abrasive brush to clean your jewelry to avoid scratches).
4). Brush the ornament  made up of silver, gold or gemstone gently. Clean the jewelry from all angles to get in between the cracks and grooves where residue and bacteria builds up and darkens the color of gold .
5). Rinse each piece of jewelry in a warm water.
6). Dry it gently with a soft cloth.
After cleaning the jewelry, it  will impart glittering and shimmering look. It is always advised to consult your jeweler before adopting  homemade cleaning methods.
However, in order to maintain the richness and shine of the jewelry, it should always be stored in soft cloth pouches that prevents jewels from bumping against one another.
In case of diamond and pearl jewelry, you should always ask your jeweler to make sure that diamonds and other stones sit tight in their settings which helps the  precious stones from falling out while cleaning them.
So, maintain the jewelry properly to keep it in a ready- to- wear condition.
Take care:
Keeping your gold jewelry cleaned and polished on a regular basis, will surely promise a magnificent and long lasting luster.
However, cleaning the jewelry before and after use is a personal preference. So, if you have friends who are gold jewelry lovers, share the above mentioned tips with them .
Overall, Our  objective is to maintain the sparkle and shine of our precious jewels.