The self-proclaimed god's man in the big boss 10 house has again created controversy with his derogatory comments against VJ Bani's mother. And it seems that Om Swami has become habitual of creating tension in the house. In yesterday's episode, during captaincy task, he was seen abusing VJ Bani and crossed all limits when he told her that 'Tumhari Maa Mar Jayegi (Your mother will die). This harsh comment made by Swami immensely infuriated Bani who was also seen cursing him afterward and seen getting into a physical fight with Om Swami.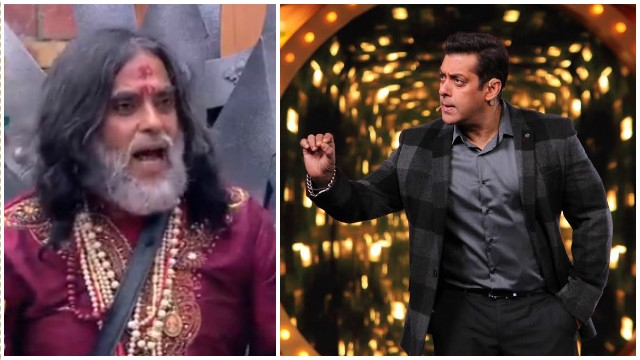 The reason that made Bani hugely upset is that her mother is a cancer patient and combating against this critical disease.
However, the matter did not over even after the apology of OM Swami. In Weekend ka Vaar episode the show host Salman Khan took a note of this incident and slammed Swami for passing out such a comment for someone's mother.
He was seen saying to him that from today onwards, he would not address him as Swami because he has lost respect in his eyes and didn't deserve this honor. He did not stop there; he was also heard questioning to Swami that you always talk about holy scriptures and Vedas, represent yourself as a son of the soil, so how could you make such a nasty comment about someone's ill mother. Sources from the set confirmed that Sultan actor was enraged with him and taught him a lesson to remember.
Well, let's after getting rebuked from Salman Khan, Om Swami will change or continue his despicable acts.
[embedyt] http://www.youtube.com/watch?v=IeJGdDW3VQw[/embedyt]