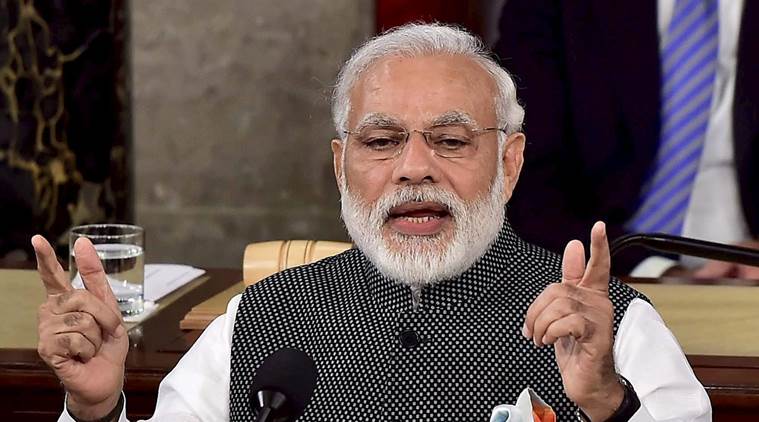 Prime Minister Narendra Modi on Tuesday (08-11-2016)  announces that the currencies in the denominations of Rs 500 and 1000 will be void when the clock strikes 12 midnight of 8 November.
Prime Minister Narendra Modi. PTI
The sudden announcement by PM that was televised across all news channels when the frenzy was otherwise with the US presidential polls.
The denominations of Rs 500 and 1000 notes is a major assault on black money hoarders, fake currency, and corruption. During PM's 40-minute message, first in Hindi and then in English, the Prime Minister said the notes of Rs 500 and Rs 1000 will not be legal from midnight tonight and these will be "only worthless piece of paper."
But, they said that all notes except Rs 500 and Rs 1000 in lower denomination of Rs 100, Rs 50, Rs 20, Rs 10, Rs 5, Rs 2 and Re 1 and all coins will continue to be valid.
The new notes of Rs 2,000 and Rs 500 will be introduced.
Note : The main point is that ATM's withdrawals will be restricted to only Rs 2000 per day and withdrawals from bank accounts will be limited to Rs 10,000 a day and Rs 20,000 a week.
Modi said all Banks will remain closed on Thursday and ATMs will also not function tomorrow and day after.
He expressed confidence that all staff of all banks and all post office's will rise to the occasion to introduce the new order within the available time.
The PM addressed that Black Money and corruption have not only been affecting Indian economy but they also helped finance terror activities, and this new rule will help to stop Black Money as well as terrorism.
PM clarified that the citizens will be able to deposit there old notes of Rs 500 and Rs 1,000 at post offices and banks of their choice.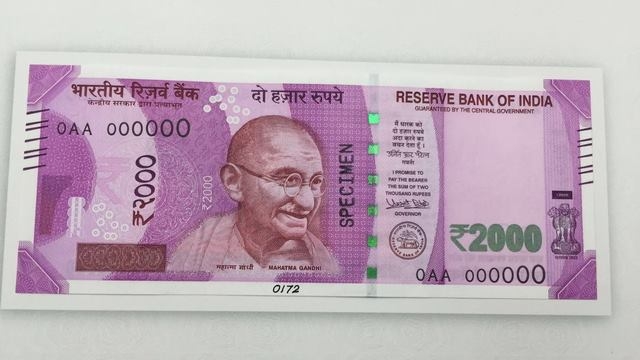 "The public will have 50 days time between 10 November and 30 December to deposit old notes of Rs 500 and Rs 1,000 after showing a proof of identity," he said. The accepted POI documents include Pan Card, Aadhaar Card, Voters ID Card, Driver's License and Passport."
The exchange of old notes, however, will be limited to Rs 2000 between 10 and 24 November, and it will be increased up to Rs 4000 between 25 November to 30 December.
However, government hospitals, pharmacies in government hospitals, airline ticket counters, bus ticket counters, railway ticket counters and petrol pumps will accept old notes for the next 72 hours ie till midnight 11 November.
Besides depositing money in bank accounts, the Rs 500 and Rs 1000 notes can also be exchanged with lower denomination currency notes at designated banks and post offices on production of valid id government identity cards like PAN, Aadhaar and Election Card from 10 to 24 Nov with a daily limit of Rs 4000.
Those unable to deposit Rs 1000 and Rs 500 notes till December 30 this year can do so in designated RBI offices till 31 March next year after filling a declaration form along with proof and reasons, the Prime Minister said.
Rs 500 and Rs 1000 notes will be valid for transactions related to booking of air tickets, railway bookings,
government bus ticket counters and hospitals till the midnight of 11 and 12 November.