Engineering has emerged as one of the most lucrative career options in recent times. With highly paying jobs and incredible perks, this industry is a preferred choice for many. However, landing a respectable job in this industry is no cakewalk. With the ever-evolving competition, the best jobs are only accessible to those having a degree from a reputable college, IIT being one of the most sought-after options.
Students start preparing for the IIT entrance exam years in advance, leaving no stone unturned to get a seat in their dream college. But often, self-studying is not enough, and you need expert help to make your preparation rock solid. This is where IIT coaching institutes come into the picture.
These institutes provide just the help you need to channel your efforts in the right direction. Their expert faculty at IIT coaching centres offers the necessary guidance you require in order to ace such a competitive exam.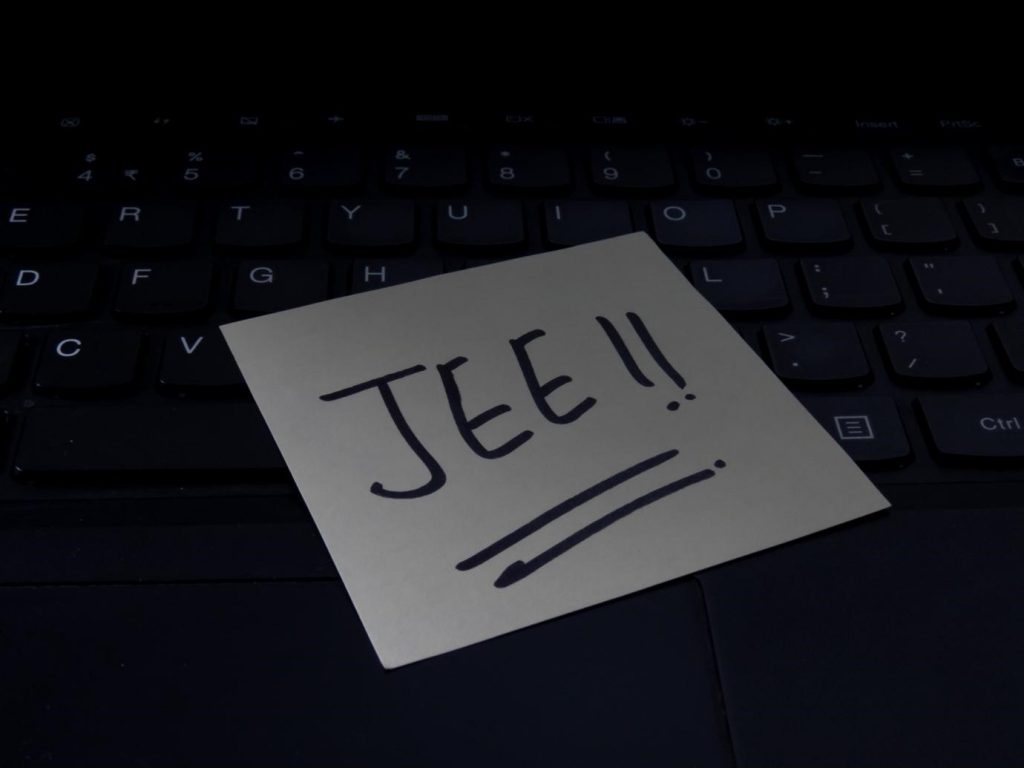 The following infographic will help you understand the ways in which the right IIT coaching institute can help you prepare in a more effective manner.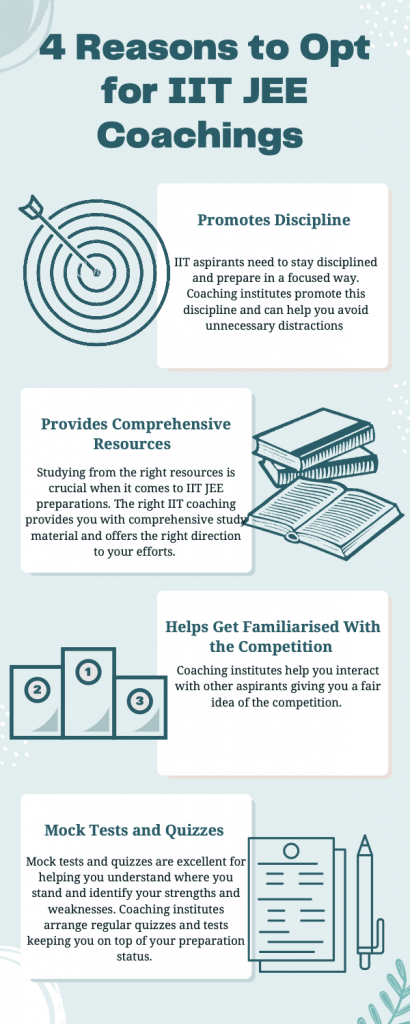 Now that you have a rough idea of how the right IIT coaching institute can help you prepare efficiently let's look at these in more detail.
1. Coaching Institutes Help You Stay Focussed
As mentioned above, coaching institutes promote discipline and help you stay focussed. This is crucial for any IIT aspirant as it prevents unnecessary distractions and helps you plan your time more effectively. In addition, with expert help available in real-time, you can get your doubts cleared without any hassles, allowing you to study more seamlessly.
2. You Get Comprehensive Study Material
The faculty at the best IIT coaching institutes has years of experience in training students and preparing them for the JEE exam. They have a clear idea of the exam pattern and can help you differentiate the important concepts from the not-so-important ones. In addition to this, these coaching institutes can also help you with learning hacks and tips & tricks that come in handy while preparing for the examination.
3. You Get a Clear Idea of the Competition
Since IIT JEE is a competitive exam, it's important to be aware of the competition you'd be facing. When you interact with other aspirants at your coaching institutes, you understand how well they're prepared. This motivates you and can help you pace your preparations accordingly. In addition, talking to like-minded people to whom you can relate can be excellent for your mental health and can allow you to unwind.
3. Regular Assessments
Another crucial way in which IIT coaching institutes help you is through regular assessments and mock tests. This allows you to gauge how well prepared you are and assists you in understanding your strengths and weaknesses. With these mock tests, you can identify the concepts you're weak at and can channel your efforts accordingly.
These points make it clear that an IIT coaching institute can be incredibly helpful when it comes to your JEE preparations. However, one thing that you need to keep in mind is to opt for reputable coaching institutes such as Sri Chaitanya. These institutes have a stellar track record and have helped hundreds of students achieve their goals. So, why wait! more. Head to their website to know more about their courses!