Avast SafeZone is one of the free web browser designed with built-in privacy and security features. Apparently, Avast SafeZone is based on Chromium browser. SafeZone includes unique security features such as Passwords, Ad Blocker, Online Security, Safe Price add-ons, Video Downloader, etc. it is the effective components that may get added to windows while you install any antivirus solution. Of course, it is also selected by default. At the same time as SafeZone browser seems like a good browser because it features tons of security features.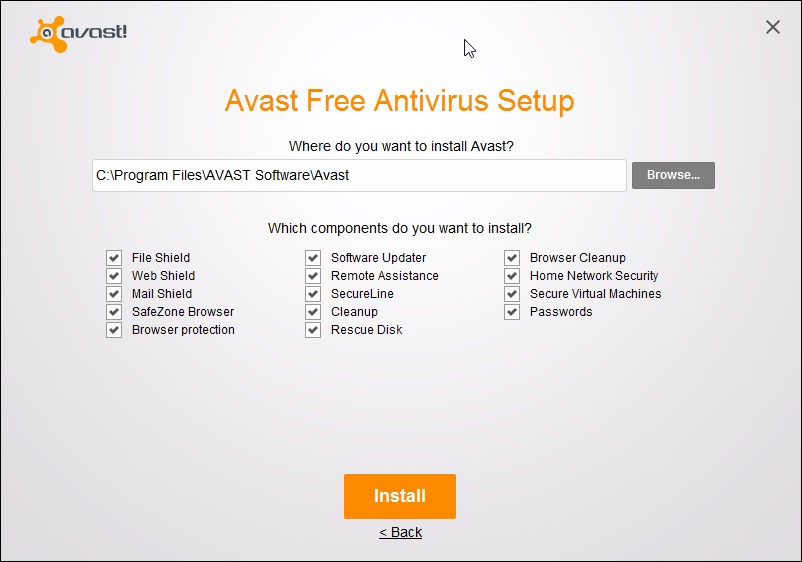 SafeZone browser is replacing old SafeZone feature, of course, it is also available for free to anyone. Most of the people using a SafeZone browser to take the benefits of Pay Mode for private online transactions, in addition to this, you can enjoy the useful built-in plugins.
To enjoy some excellent benefits, most of the user prefer to add SafeZone as a default browser, but in some cases, people also experience difficulties with the browser at the same time they are also wondering how to uninstall it. The following guide highly helps to uninstall the browser with ease, and it is also straightforward.
The user can easily avoid installing SafeZone by using custom install. Otherwise, you can quickly remove Avast SafeZone from your Windows PC by following the below-mentioned direction
You can uninstall Avast Safe Zones Browser in two different methods
Method 1:
You can easily remove or uninstall SafeZone with custom install, this process help to avoid installing SafeZone when you install Avast on your PC.
Step 1:
At first, you need to download Avast Antivirus setup
Then run the setup file
Step 2:
If you see the below-mentioned image, then you need to click on the Customize link which is available below the install button.
Step 3:
Then uncheck SafeZone Browser
After that, you must click the install button to install or add the Avast Antivirus without SafeZone browser on your PC
Method 2:
Step1:
If the SafeZone is installed along with Avast Antivirus, then you just consider the below-mentioned steps which help to eliminate all the issues.
At first, you just type Appwiz.cpl in Start/taskbar search box
After that you just then press Enter key to open Programs & Features window.
Step 2:
In that page, you should see Avast Antivirus entry
After that right-click on Avast Antivirus
Then entry and click Change Option
After that, this will also open Avast Antivirus Setup page again
Step 3:
In that page, you have to click the Change button.
Step 4:
Uncheck SafeZone Browser option
After that, you just click Change button
Finally, the SafeZone browser will be uninstalled as well as removed from your PC
Step 5:
One you have completed the process then you must reboot your system
These are some of the important methods to remove or uninstall SafeZone browser, based on your needs you may choose anyone of the method.