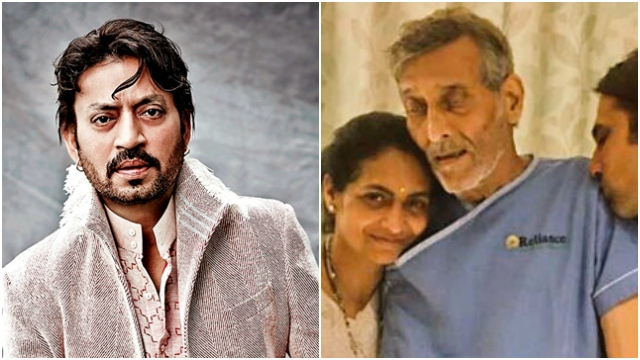 Vinod khanna whose weak & frail image that surfaced on internet shocked everyone. Even bollywood actors are shocked to see his condition. The Member f parliament and popular superstar of 70's and 80's Vinod Khanna had been admitted to the hospital for dehydration problem. However, later on when his images in hospital uniform went viral along with his wife and son shocked everyone. The handsome actor was hard to recognize. However, his family is saying that no need to be worried as he is stable now and on way to speedy recovery.
When Irfan Khan was asked in a press conference of his upcoming movie "hindi Medium", He told media that "My good wishes and prayers with him. I hope he gets well soon. If needed, I'll donate one of my organs to him. I think he is the most beautiful person in the entire industry,"
The famous director also prayed for his speedy recovery on twitter and many other bollywood stars have come out to pray for him. Well, we also pray for his well being and hope that he recovers soon from disease.