Nana Patekar is known for his natural and intense acting.
However, nowadays, he is quite in news for his prowess in dance. His latest dance video which was uploaded few days back has stormed the internet.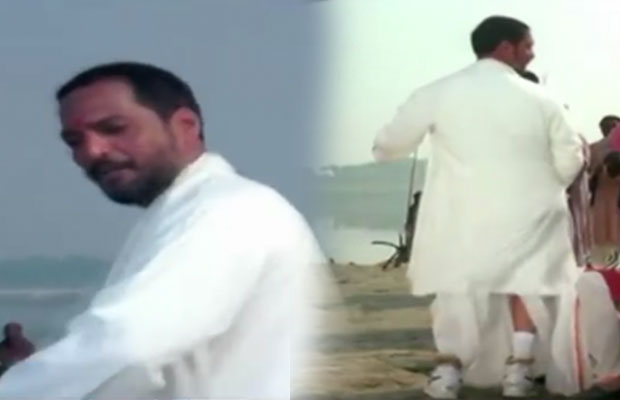 And, it has compelled everyone watching this video go ROFL. The video is immensely hilarious and will instantly split your side laughing the moment you get a glimpse of this video.
The video has been uploaded by the Facebook page Green Mango More and it is a scene from Nana patekar 2003 movie "Aanch".
The video has been edited under the beat pe booty challenge.
The people who are unaware about this challenge should know that beat pe booty is a song from upcoming movie "A Flying Jatt" which is getting so popular due to its catchy lyrics and dance steps.
And bollywood has taken this challenge seriously and every actor is taking part in this challenge and uploading their dance videos on social media displaying their dance prowess.
However, after seeing nana matching his steps with boot pe booty, we must say that nobody has at par with the nana's beat pe booty dance video.
[embedyt] http://www.youtube.com/watch?v=eRXqeGUPYiA[/embedyt]
The video has gone viral and it will make you fall of your chair because it is really hilarious. Now watch it at your own risk.
A flying jatt movie starring Tiger Shroff and Jacqueline frandis in main role is slated to be released on 26th August.