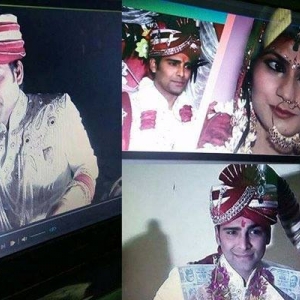 It seems that big boss season 10 has ended but controversies are not seem to be ending. The current controversy which is doing the round around the internet is alleged marriage video of big boss 10 winner manveer gurjjar. The winner of big boss 10 is facing allegations from people that he hid his marriage news from his fan. The allegations have been emerged after a video has gone viral over the internet about Manveer is seen getting married in a video. However, manveer gujjar has denied the news and said that some peoples are not happy with his success and trying to defame him and his family. 
Nonetheless, one of his family member has confirmed his marriage. He said that he got married three years ago and has a one and half year old daughter. 
This news has really shocked manveer fans who were not expecting this from manveer. 
Manveer won big boss 10 on 29th January on finale beating bani j and lopamudra. 
[embedyt] http://www.youtube.com/watch?v=aUzpEkbAnDs[/embedyt]