Gambling as a concept isn't new to Indians, although its online counterpart might be challenging to navigate for some young punters. Questions such as where to start with, what sites to visit, or when exactly to bet, will inevitably arise in a young gambler's mind. Much like marriage, there is no good time to bet. In fact, one would say any time is good betting time, as long as you are smart enough.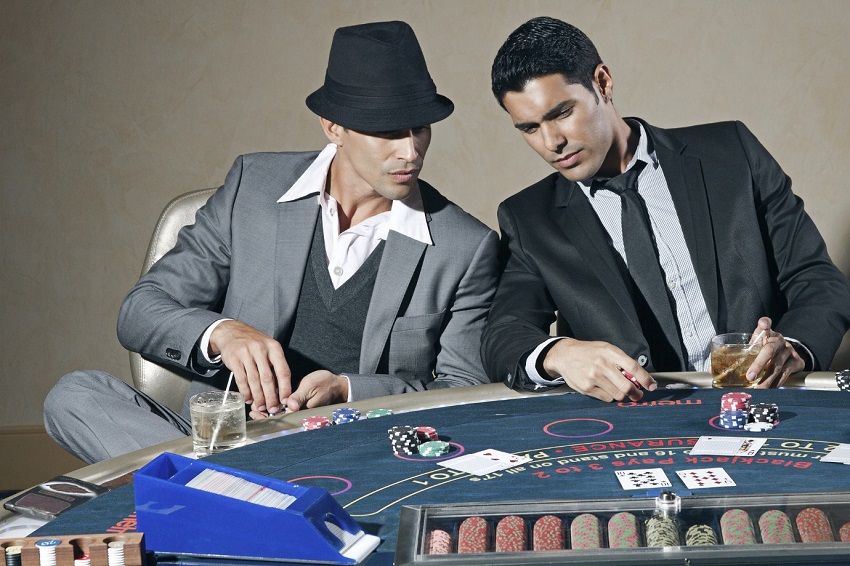 In this renewed excitement for online betting, it is always wise to know what the online gambling laws in India 2020 are so that you are always safe and protected and are aware of your rights. While betting in itself is fun, knowing more about the industry is interesting as well:
Estimated overall size:
While government or market records of the gambling industries are not really kept, and thus the exact value of the gambling industry is difficult to peg, an overall estimation by extrapolation of recent market trends pegs the value of market capitalization at around 250 billion dollars. However, most of it lies outside the ambit of the legal framework that governs betting and is thus not taxed. As a result, the value of the industry that confers by legal checks and balances is about 40 billion dollars.
Is India a growing market for betting?
While India pales in comparison to the fastest growing online market for betting, it doesn't do too badly. The fastest grower, unsurprisingly, is the US, growing at around 10 billion $ a year, and is estimated to be worth 40 billion dollars. However, India and the rest of the Asia Pacific come a close 2nd with such a huge population in place, a large number of who bet. India has a market capitalization worth 5 billion dollars and is growing very rapidly as well.
Reasons for increased sports betting:
There are several reasons for increased online sports betting. The reasons can be subdivided into:
1. New entries into online sports betting:
As populations grow richer, there is increasing income and smaller working hours. This lends more disposable income at the hands of people and more time to spend it in. There is an obvious demand for recreation, which needs to be fulfilled in newer and more exciting ways that also appeal to young minds. Betting is one way that appeals to these people, not just by virtue of serving as an adrenaline rush but also because the format holds a place of nostalgia for many. Since a lot of betting is with regard to sports, and since sports are intricately linked to human lives from a very young age, it isn't surprising to see an empirical rise in sports betting online.
2. The shift from offline to online sports betting platforms:
There are several reasons why a lot of seasoned offline punters are converting into online sports betting veterans. These include:
Online betting is more convenient.
Pay-outs are quicker, more frequent and often higher.
Online betting is automated and relatively error-free.
It does away with the need for a physical presence in a casino.
There is a higher variety of sports to bet on, online
There is no need to stand in queues and betting can be done when necessary.
Betting websites are open 24/7
Online betting is safer and respects privacy.
Bonuses, referrals, free bets, etc. are galore on online casinos.
Popular places of online betting for Indians:
Cricket forms an intricate part of Indian society and culture, it isn't surprising to see why a lot of Indian betting goes on in cricket itself, not just in actual matches, but also in fantasy sports such as Dream 11. Fantasy sports, in fact, is the new big thing in the Indian betting scene, although one might characterize them as games of skill and not games of chance. However, games such as football and kabaddi are also big in the Indian scene, and also have their fantasy sports versions. Kabaddi especially is popular in rural India, consider it requires the least resources to play, and thus it is easy to see why people find betting on kabaddi games enticing.
Beyond the realm of sports, online casinos are also booming in India. Several new sites offer games and jackpots for people to play and win money through. The online roulette, poker, Andar Bahar, blackjack, etc. are a few examples of the most popular games offered on Indian online casinos.
It is interesting to note that world cup games of cricket and football receive a large chunk of betting money, as do league matches, especially the Indian Premier League. As these are big names for sports leagues in India and are more popular among the youth, people automatically watch these games more, and thus inevitably end up betting more money on them and more frequently as well.
With a large chunk of Indians coming online, due to rising income and cheaper and faster 4G internet, it is the least surprising to see the Indian betting market grow by leaps and bounds every year.