The Hindu marriages are famous around the world for its outstanding grandeur and celebration all over the world.
A typical Hindu marriage can't be imagined without the mention of Saat Pheras or Saptapadi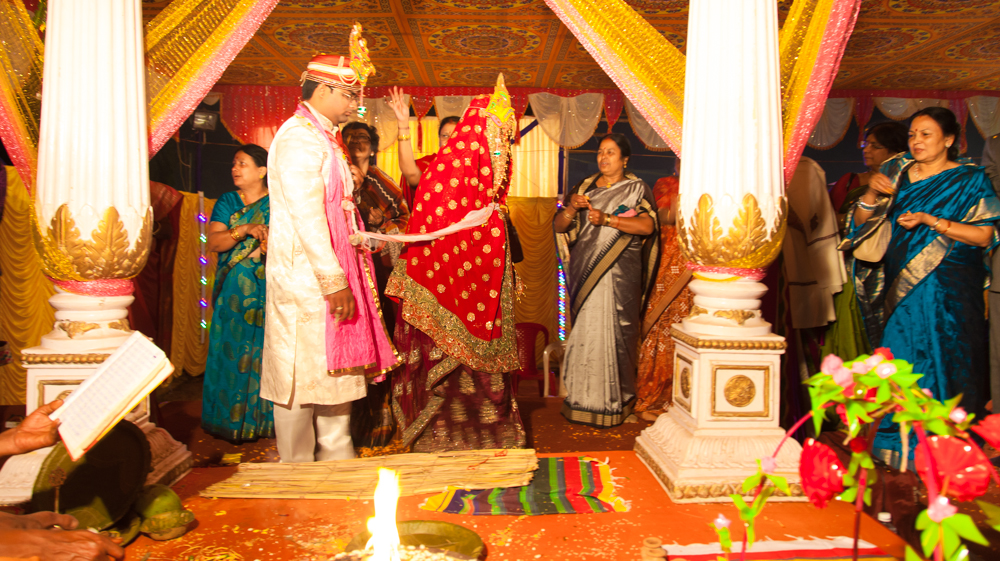 Saat pheras is the most significant part of Hindu Marriage; where both the participant's bride and groom in the presence of their family members and friends take seven rounds of the holy fire as a witness of their vows or promises they commit to each other.
It is referred to be one of the most notable ceremonies of Hindu's Marriage without which marriage can't be concluded.
We all have seen happening these saat pheras in front of our eyes. Nonetheless, most of us don't know the meaning & significance of these Saat pheras or seven vows or do we?.
I can bet that most of you won't know the meaning and significance of Saat Pheras. However, if you are getting married or curious to know what does each phera means; then you must read the following post:
First Phera: The first phera depicts the prayer of the couple to the Lord of nourishment. In this phera, bride and groom beseech in front of the Lord of nourishment to postulate them with enough food and nourishment and never let them spread their hands in front of anyone.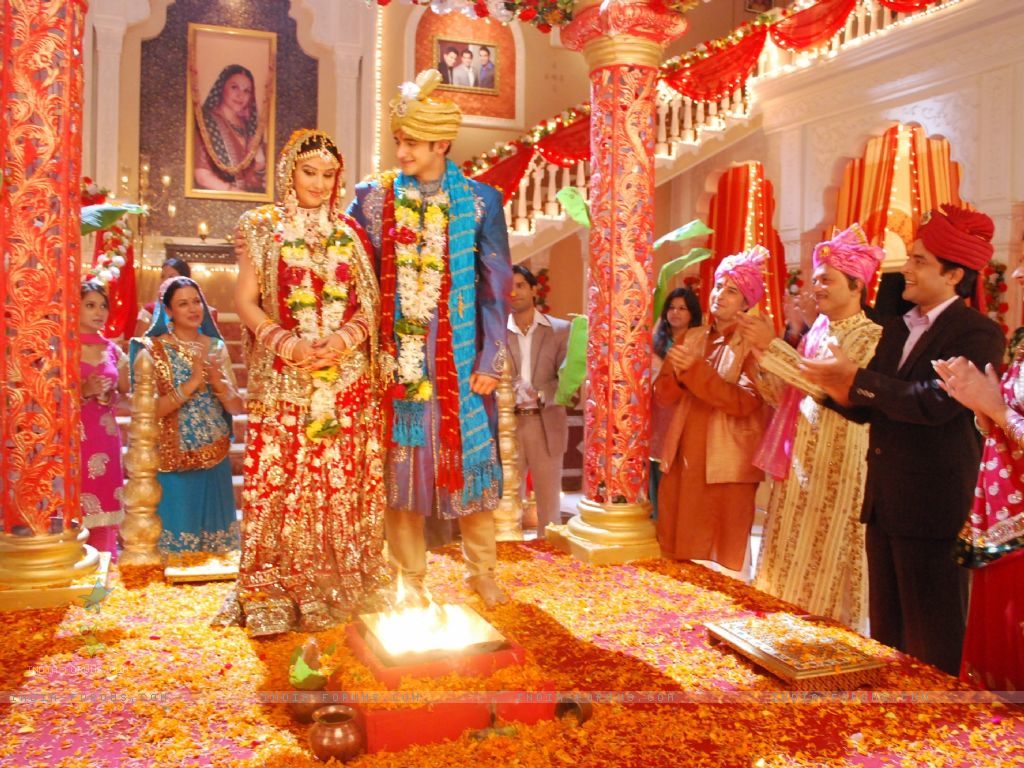 During this round groom pledges to provide welfare and happiness to his better half; the bride also vows to support him in fulfilling this goal.
Second Phera: In second phera, both bride and groom implore in front of holy fire togetherness on both physical and mental level.
They promise to love each other and remain faithful for their entire lifetime toward each other. Conducting this round, they also seek for sound mental and physical health from God.

Third Phera: Before entering into their new life; both bride and groom ask the God to bring prosperity and wealth in their life.
They also beseech in front of Lord to give them immense strength and endurance to stand by each other in all thick and thin situations.
They also ask God to oblige them with enough wealth so that they can give their children a bright future.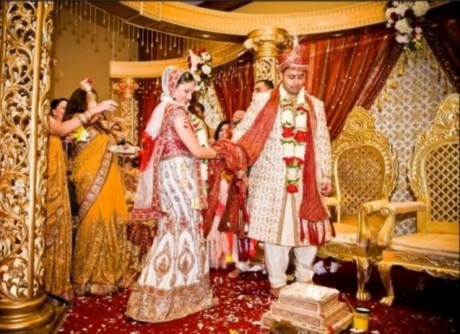 Fourth Phera: In the fourth Phera couple urges the Lord to give them strength and wisdom to look after their families.
They also pledge the Lord to strengthen their family bond and help them to maintain firm relations with the family.
The groom expresses his acknowledge toward the bride for completing his life. And Bride vows to love her husband under all circumstances.
Fifth Phera: While taking this phera or round, both bride and groom implore the Lord to bless them with the noble, bright and obedient child who can bring name and fame to the family.
They also pray the Lord to make them capable of fulfilling all their desires and needs. The groom pledges to take her wife as her best friend.
And, bride tells that she will put her best efforts to uphold this relationship.And together they will sail through all obstacles and challenges offered by life.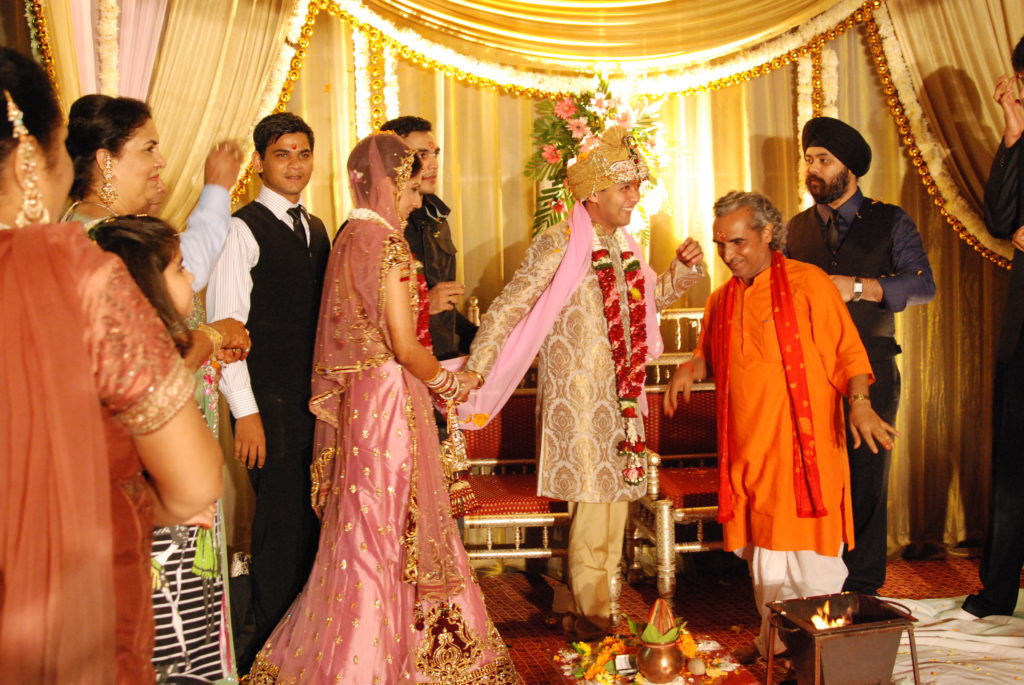 Sixth Phera: while conducting this phera, both bride and groom pray the Almighty to bless them with sound health and content life.
They also promise to each other that they will display respect and affection toward each other and their respective families.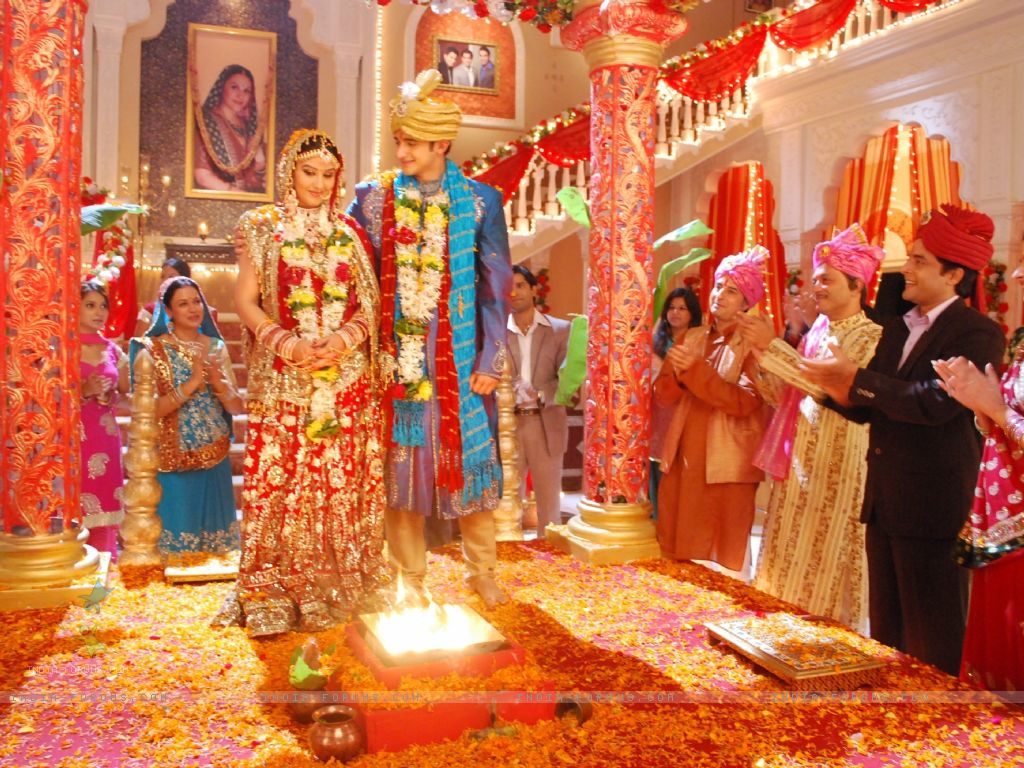 Seventh Phera: In the final seventh Round or Phera, both bride and groom pray the Lord for life-long companionship, understanding, and loyalty toward each other.
They also vow to become the best friend of each other and guarantee for a lifelong togetherness and friendship.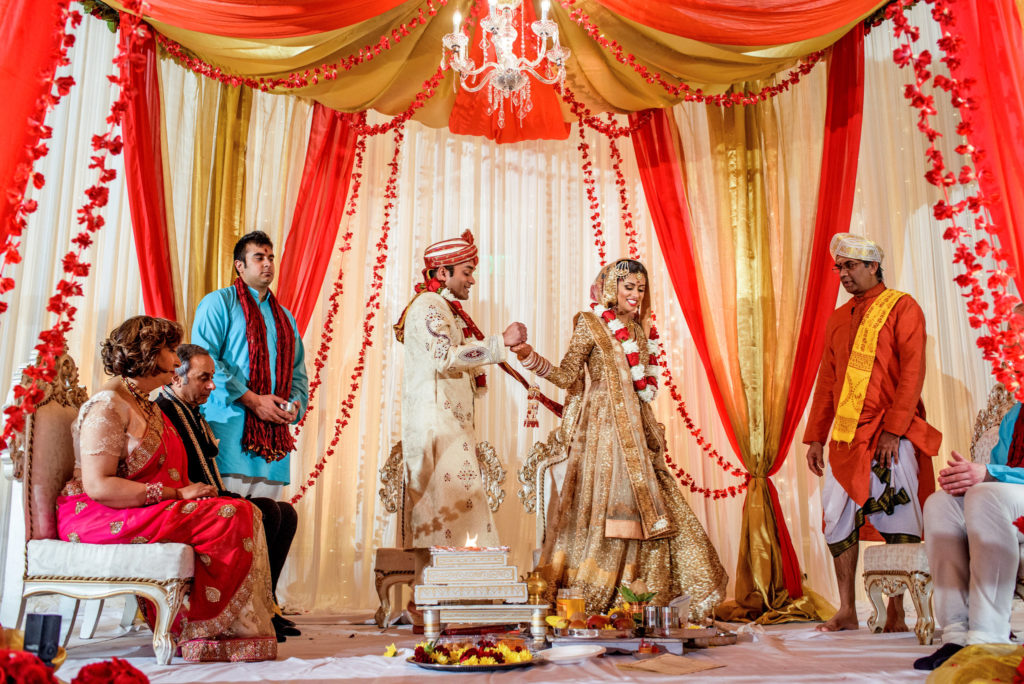 This phera also seals their lifelong companionship and husband promise wife that she will remain his best friend throughout the life, and they will continue to be loyal to each other.