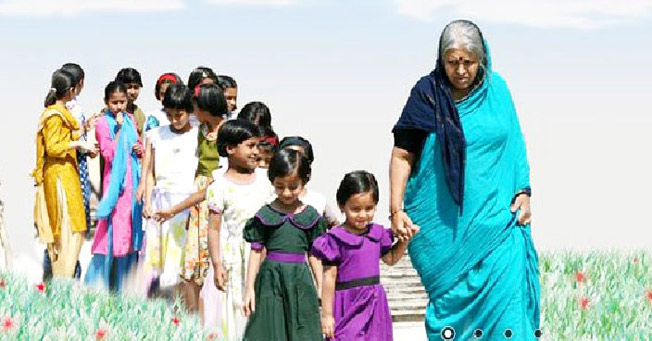 Sindhutai Sapkal was born as an unwanted child, and later on, she got married to the man who used to beat her occasionally and abandon her when she was nine months pregnant.
The adversities which she has faced all through her life could have forced anyone to lose hope and succumb in adversities. But, Sindhutai Sapkal was not that easy to break in fact, circumstances she faced made her more strong and emerged her as a winner in life.
She has become the mother to over '1400' homeless children when she was in a hand-to-mouth situation.
Curious to know more about her! Then read more to know about this unique persona.
Sindhutaki Sapkal born on 14 November 1948 at Pimpri Meghe village in Wardha district of Maharashtra. She had desired to pursue higher education.
However, when she was ten years old, she was forcefully married to 30-year-old man who used to beat her occasionally and threw her out of his house when she was 20 years old and nine months pregnant.
She gave birth to a baby girl in a cow shelter outside her husband house at the same day and walked with a newborn baby for few kilometer, but nobody gave her a shelter.
This incident deeply shocked her, and she decided to commit suicide, but later on she changed the idea for the sake of her newborn baby.
She started begging at the railway station to feed her baby.
As she spent more time at begging, she realized that there are many orphans and little kids disowned by their parents. So, she decided to adopt all of them to look after.

She started adopting more orphans and started begging more earnestly to feed all of them. Soon her noble efforts gave her recognition, and over a period she emerged as "mother of orphans."
Up to now, she has adopted over '1400' orphans. She not only feed them but also look after their education and help them to get a job and married.
Some of the children whom she has raised has become lawyer and doctors. She says:
"When I was out myself on the streets begging for food and fighting for survival each day, I realized that there are so many orphans who have nobody to go to. I decided to take care of them and raise them as my own," Sindhutai says.

Her daughter is also following her mother footsteps she has also opened an orphan house in Pune.
Sindhutai with her love and compassion has gathered a huge family of 207 sons-in-law, 36 daughters-in-law, and over 1000 grandchildren.
The most astonishing fact is that she has raised 1400 orphans without anyone help. She raises the fund with her speech & efforts.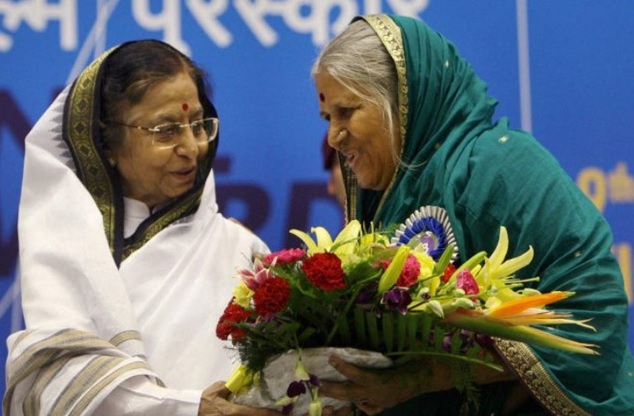 For her noble cause and tremendous compassion, she has received 500 awards. She uses the award money to build the shelter for orphans. She is constantly working and is no mood to halt.
We really salute her for her efforts. She is truly an inspiration for all of us.