Gurmehar Kaur who came into limelight after she posted a much controversial video on Facebook to support AISF and said that she is not scared of ABVP brought her a lot of flak from Nationalist.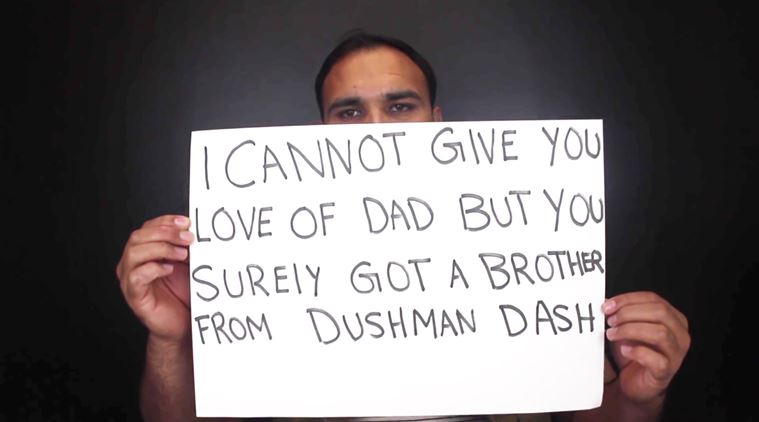 People found her old video which she had posted on Facebook one year ago in which she was holding a placard in which she had written that Pakistan did not kill her father, it was a war that killed her father.
This video has gone viral, and people started criticizing her for taking the side of Pakistan.
And again the debate of nationalist vs. anti-nationalist started in Nation.
On the one hand, she got support from opposition leaders such as Delhi Chief Minister Arvind Kejriwal, Rahul Gandhi, Sitaram Yechuri; on the other hand, the government raised questions about her intentions.
However, amid this allegation game and hot discussion on nationalist vs. anti-nationalist a video from neighborhood country has gone viral in which he was also seen holding Placards in which he is giving the message that he is her friend from "Dushman Desh."
The video had been posted one year back as a reply to Gurmehar your old video; however, now it has gone viral when trolls have gone their ways. And there is a bit of peace on the Internet world.
Watch this video: