According to recent news, the makers of "Trolls" are planning to make the sequel of this movie.
The dream work Animation and Universal Pictures announced that they would start working on the sequel of the movie.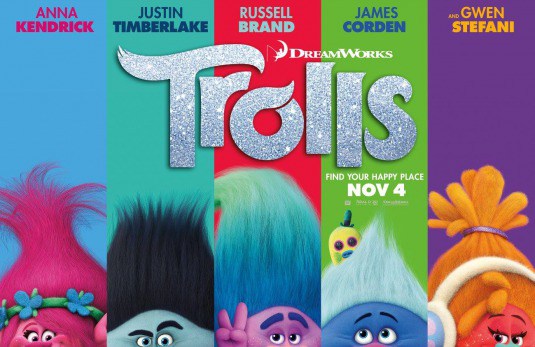 And, if everything would unwrap according to their plans, so the movie will hit the theater on April 10, 2020.
The news has come out a few days after Justin Timberlake performed on "Can't stop the feeling" in Academy Awards.
Those who had liked the voices of the main characters dubbed by Justin Timberlake and Anna Kendrick has a good news as dream work Animation has confirmed that they are going to lend their voices to the new movie as well.
Along with Justin Timberlake and Anna Kendrick, the other characters voice had been dubbed by Gwen Stefani, Zooey Deschanel, Ron Funches, James Corden, Jeffrey Tambor and Russell Brand in the first part which had been directed by Mike Michelle.
Timberlake recorded his first-ever best original song Oscar nomination for co-writing 'Can't Stop the Feeling,' which he performed at the Academy Awards function.
The first Troll movie which was helmed by Mike Mitchell and Walt Dohrn opened in November, raking in $153.5 million domestically and $339.5 million worldwide.
The Troll is American 3-D computer-animated musical romantic adventure movie based on Troll dolls designed by Thomas Dam. It was the 33rd animated picture produced by Dreamwork Animation released worldwide in October 8 2016.
The story of this movie revolves around the two trolls who on quest to save their village from creatures who eat trolls.
The movie gained positive reviews from critics and audience also praised the characters and loved the music of the movie. Even the music of movie got so popular that it received an Oscar nomination for best original song for "I can't stop the feeling".