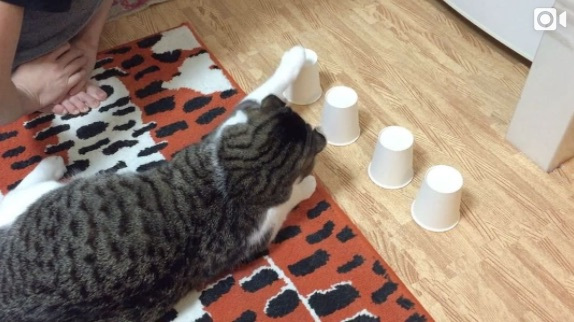 This cute Japan Cat is storming the internet nowadays with his implacable skills to play cup and ball game. As we know that many of us fail to predict that ball lies under which cup and feel dizzy to choose out the right cup. 
But this cat is showing us that how to play cup-and-ball game effectively. The astonishing thing is that the cat never misjudge the ball prediction. 
In this video, his owner is seen shuffling the ball and cat is pointing at the right cup quite easily as she has mastered the art of this game. If you have missed this video, then don't miss this opportunity and have a look on this video!
[embedyt] https://www.youtube.com/watch?v=cVHdmQMzTaw[/embedyt]