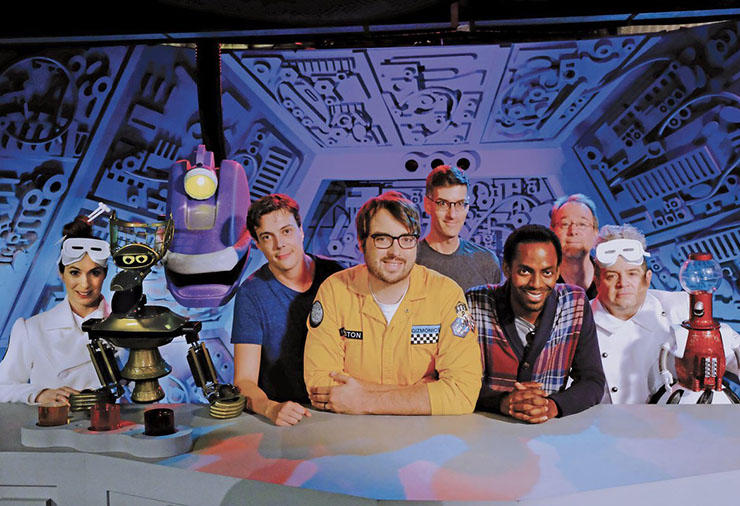 Netflix mystery science theater is going to introduce a new crop of terrible movies to make fun of them starting from April 14th.
The very famous comedy show in which puppets and human talk over a movie originally telecasted on T.V from 1988 to 1999 on three different channels over the course of its telecast.
To give this show a new starter, in 2015 show creator Joe Hodgeson launched a compaign for crowdfunding and has collected enough money to independently produce 14 episodes.
Netflix agreed to distribute those episodes, billed as Mystery Science Theater 3000: The Return.
Comedian Jonah Ray heads the revival's cast, which also includes Patton Oswalt, Felicia Day and comedians Baron Vaughn and Hampton Yount as the new voices of wisecracking robots Tom Servo and Crow T. Robot.