WhatsApp is the fastest and most convenient way for people to communicate with each other. People are spending their most of time on chatting on WhatsApp with their friends, relatives, and other knows. This app also provides audio and video calling facility. This app is available for both Android and iOS users in mobiles and desktop versions. Millions of people are already using WhatsApp for their communication purpose.
WhatsApp Dark Mode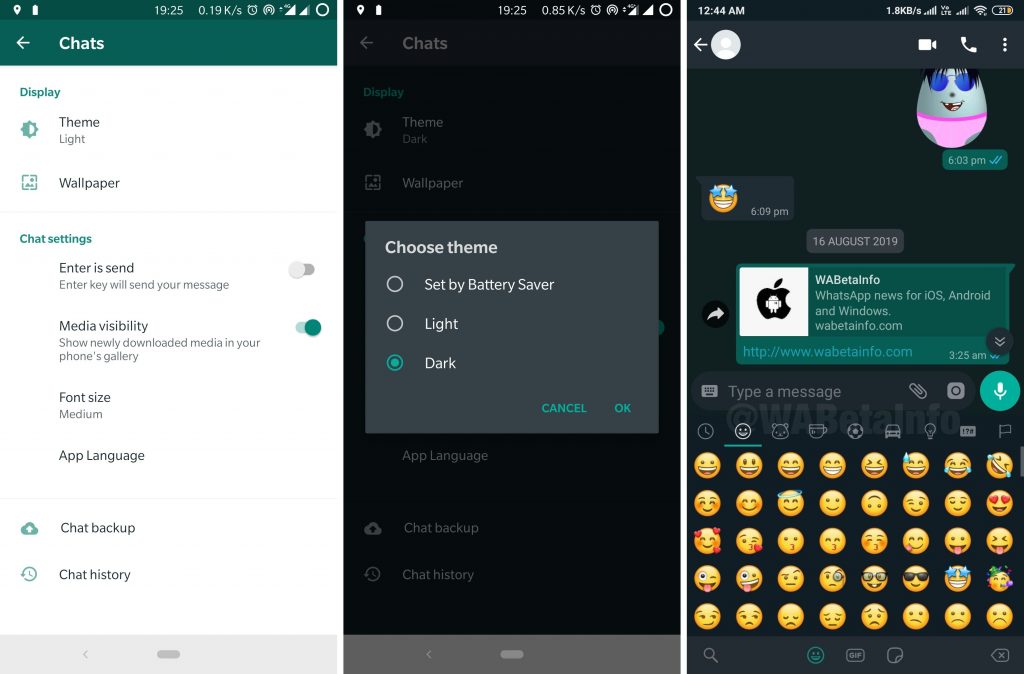 For a long time, people were waiting for the Dark Mode feature in WhatsApp. Now there is good news for all WhatsApp users. Their wait is over because Facebook powered WhatsApp has brought this feature for their users.
In this feature, WhatsApp has offered a fresh look at a familiar experience. This feature has been designed to reduce eye strain while using it on a low light environment (Mostly during the night). By using this feature users can easily focus on their chat content without any bad effects on eyes.
WhatsApp team has focused two more points while designing WhatsApp dark mode. These are points are:
Readability: While choosing colors, they minimized eye fatigue and used colors that are closer to the system defaults on iPhone and Android respectively.
Information Hierarchy: They have also focused on the Information Hierarchy of WhatsApp for users to focus on each screen.
Steps to Enable Dark Mode on WhatsApp:
Open WhatsApp on your smartphone.
Goto WhatsApp Settings > Chats > Theme
Here Select 'Dark' feature
We hope this article will help you to enable Dark Mode on your smartphone.