Finally, good news has arrived from Rio Olympics 2016  today when Sania Mirza and Rohan Bopanna cemented their place in Rio  Olympic Tennis mixed doubles event at Rio 2016. Sania Mirza along with Rohan Bopanna today defeated Britain's Andy Murray and Heather Watson  6-4, 6-4  sets quite comfortably and sealed their place in semi-finals of tennis mixed doubles.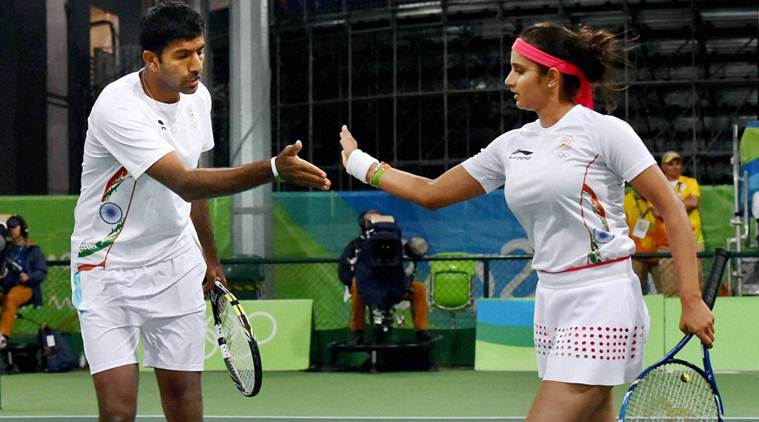 From here on, if they manage to win one more game; then India will surely ensure a silver medal in Rio Olympic 2016. The event which has not gone in India's favor so far has evoked our s hopes after this win. And, we are assertive that the long wait will eventually bring some good news from this biggest sports event.
Here, it is also considered that India has managed to win only one tennis medal in Olympic which was won by Leander Peas, who won a singles bronze at the  1996 Atlanta Games.
The win against number two player of tennis Andy Murray will surely boost the confidence of the Indian duo who will from here looking to strike at gold.
During the entire game Indian duo, Sania Mirza and Bopanna was looking in super form and from the start of the game, they dominated their opponents.  During the entire match, Sania and Bopanna were a better team than the Britons, and they never posed a threat to the Indian team.  Sania like always played dominantly from the back of the court, whereas, her game partner Rohan Bopanna was solid with his booming serve.
However, it should be noticeable that Andy Murray was looking tired throughout the match because earlier in the day, he was appeared in the single men's event and easily sealed his position in the semi-final. So, the result of this match has not affected his fate much. On the other hand, for the Indian team, it was a much-needed victory for keeping their hopes alive in this tournament.
Now the Indian team will have to wait for the result of other quarter-final matches to find out their opponents for a semi-final match. The semi-final match will be played tomorrow.