Advantageous of Online Food Ordering: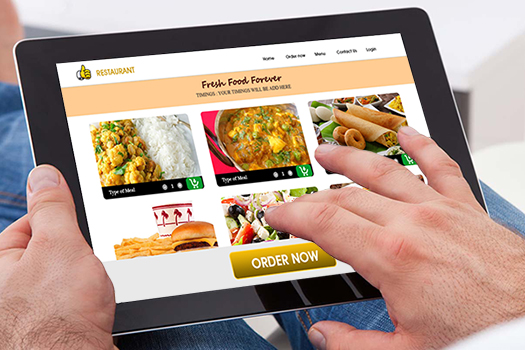 There are two classes of people exist around the world, one who eats to survive and other who eats to thrive. And if you belong to the second class of people and above it, if you are an epicurean and strives to indulge your taste buds in a variety of tantalizing cuisines, but to no avail, then online food ordering is going to prove your ultimate savior.
With an ample variety of food & grocery items available to match with any budget, investing in gourmet goodies does not have to break the bank. Thus, if you love to expose your senses to new textures and flavors then opt for online food ordering rather than offline food ordering.



With the surging popularity of party at home or office culture, people are becoming more & more reliable on online food delivery system. Furthermore, the other prominent reason behind preferring online food home delivery services over hotels & restaurants is ease of use & instant delivery.
Over the years, consumers have become increasingly concerned about the quality of food products and prefer not to compromise at least on this front. Therefore, retailers both online & offline have become immensely attentive and are keen on catering you with numerous food choices at moderate prices.
Since today we are discussing that why do people love online food ordering over other means of food ordering? So, let's have a glimpse over the prominent reasons why people tilt more toward online food ordering services.
3 Prominent Benefits of Online Food Ordering Over Offline:
Convenient: Let's graciously accept the fact that ordering food online is extremely easy as compared to other means. According to a study, 69% of people appreciate ordering food online using their smartphone because they find it fun & comfortable. To understand this phenomenon, let's take a situation, suppose you are dead hungry, stuck in traffic or in a never-ending meeting, or reluctant enough to step into the kitchen. Then placing a food order online with few random clicks here & there is more complacent than driving yourself to the restaurant and waiting in long queue to get your turn to stave off your hunger.
No Misunderstanding And No Frustrations:
Often we confront these issues while ordering food from restaurants at phone calls that we order something and we are being delivered with something else due to the misunderstanding that bound to happen due to loud noise either in restaurants or at your end. And, it requires only a single mistake to wreck your entire mood and make you compromise on your order.
However, these issues do not take place quite frequently while placing a food order online. You need to just scroll down through your favorite dishes and required to add them to your cart and opt for either Cash on Delivery or internet banking. Within moments your order is delivered at your doorstep.



24*7 Food Ordering System:
Suppose you leave your office at 11 pm, travel in bumper-to-bumper traffic for an hour and reach home dead tired. What do you do? Do you call out your mother to face her wrath for neglecting your meal? Or would you prefer to sleep with a hungry stomach? Well… Now you neither required to face the wrath of your mother nor sleep hungry anymore. With the presence of numerous online food home delivery sites, operating 24*7, you can order food anytime from anywhere.
So pick up your phone and just punch your details in these establishments & within minutes your favorite dish is delivered to you.
So next time if hunger strikes you at oddest of hours, then no need to sleep with an empty stomach. Just take out your phone and place your food order from Swiggy, Zomato, Box8 or Freshmenu etc. by laying on your sofa. You can use Swiggy Coupons to save upto 60% Off on Food Orders.