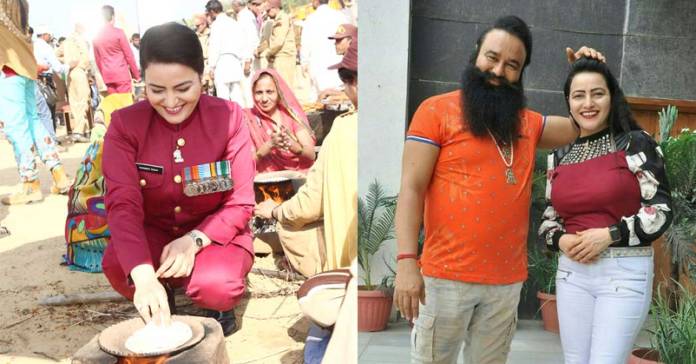 After Baba Ram Rahim got 20-year jail sentence some shocking revelations have continued to happen. Recently, a new revelation has shocked the world. The former husband of Honeypreet who is being adopted by Baba Ram Rahim as his daughter revealed that Baba had illicit relation with his wife which led to their separation.
He said that he got married to Honeypreet alias Priyanka on February 14 1999. Since Vishwas and his family had been followers of Dera for last 40 years so they got married in the presence of self-acclaimed god Baba Ram Rahim. Baba had thrown a big party on this occasion and announced that she would be his middle daughter and he would be his son-in-law. However, he said that Baba had a strange relationship with his wife. He never let Honeypreet sleep with him. They used to sleep together in a room.
His husband Vishwas narrated the incident which led his separation from his wife and he put his blame squarely on Baba Ram Rahim.
He narrated the incident " I was sleeping in Goofa and suddenly I woke up. My wife was with him and they forgot to close the door. As I peeked inside the room, I was shocked because both were nude and were having sex. They both were shocked seeing me and Baba threatened me to face dire consequences if i ever opened my mouth. So, I left the dera next day with my family leaving his wife behind.
Since then Honeypreet is accompanying Baba Ram Rahim on every occasion. She has acted in movies with Baba. Even she has directed MSG The Warrior Lion Heart.
She recently took Twitter to announce his friendship with Baba Ram Rahim "My Best Friend @Gurmeetramrahim Pa, Ur love lights up an entire lifetime! Thank U for being U! Happy Friendship Day!" she tweeted with a background song "I wish tere jasa dost sabko mile".