Actor Salman Khan, whose recent movie "Sultan" has thrashed all box office records is nowadays busy in shooting for his upcoming movie " Tubelight".
The movie which is based on the background of IndoChina 1962 war backdrop is garnering huge attention & curiosity of fans.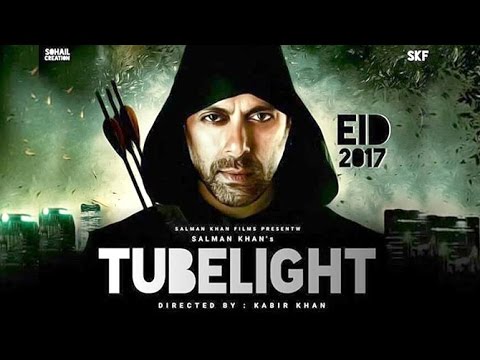 The movie will be directed by Kabir Khan who had in past given two hit movies with the actor "Ek Tha Tiger" and "Bajrangi BhaiJan".
According to some insiders the movie is a remake of 2015 Hollywood hit movie "Little Boy".  The "Little Boy" which was based on the relationship of father and son on the backdrop of world war II was a huge success in the west. It was the  story of a little boy who was being bullied by his classmates for his diminutive height.  
However, According to reports that Tubelight will depict the relationship of two brothers played by Salman Khan and Sohail Khan. Salman Khan will be seen playing a mental deficient character who will embark a journey to find  his brother who has been detained by Chinese during the 1962 war defying all the odds.
Supposedly, the Michael Rapaport character will be played by Sohail Khan.
Tubelight is slated to release on Eid next year.
http://indiatoday.intoday.in/story/salman-khan-tubelight-story-release-date-kabir-khan-zhu-zhu/1/746828.html