Best Dark Comedy Movies
If you love watching dark comedy movies, then, you must see the below listed 50 dark comedy movies that will make your day.
Arsenic & old lace 1944: Arsenic and old lace is 1944 American dark comedy film directed by Frank Capra. The movie starring Carry Grant was based on Joseph Kesselring play Arsenic and Old Lace. The movie plot revolves around the Brewster family of Brooklyn Newyork. The protagonist Mortimer Brewster must deal with his eccentric family especially his Aunt Abby and Martha who poison young Mortimer Brewster with arsenic.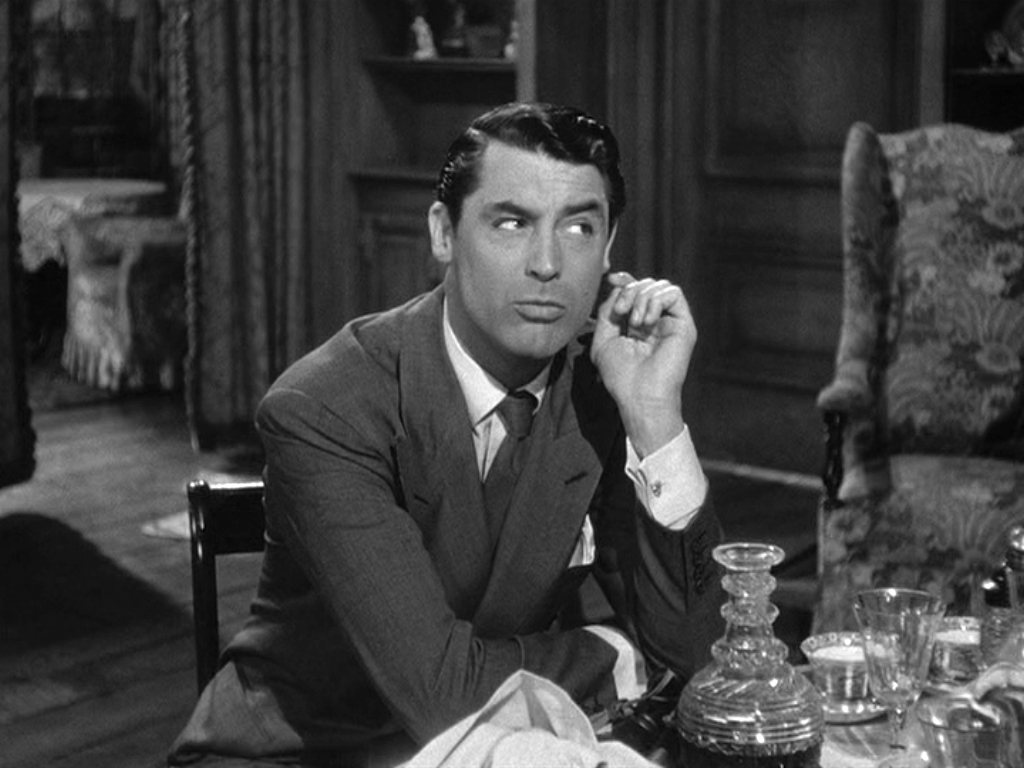 All About Eve(1950): All about Eve is an another dark comedy movie that you would enjoy watching. The movie released in 1950 directed by Joseph L. Mankiewicz. The movie was based on a short play of 1946 "The Wisdom of Eve" by Mary Orr.
The plot of the movie revolves around a big star of Broadway Margo Channing who just turned 40 and is worried that her age would affect her career adversely. After a performance, she meets Eve Harrington who happens to be her biggest fan, but later on, she becomes a threat for the aging actress by becoming a bigger star than her.
Dr. Strangelove or: How I Learned to Stop Worrying and Love the Bomb: The 1964 political satire black comedy is a must watch movie for all those who love watching black comedies. This film was directed, co-written by Stanley Kubrick. The plot of the movie revolves around a war room in which American President Merkin Muffley and his subordinates fears of a nuclear conflict between the Soviet Union and the United States.
Who's Afraid of Virginia Woolf? Is a 1966 much acclaimed black comedy movie directed by Mike Nicholas. The film stars Richard Burton as George, with George Segal as Nick, Elizabeth Taylor as Martha and Sandy Dennis as Honey. The plot of the movie centers around the troubled marriage of a middle-aged couple and when they invite young couple for the late night drinks. And the more they try to hide and imbibe, the more violent their games get, culminating in a declaration of war.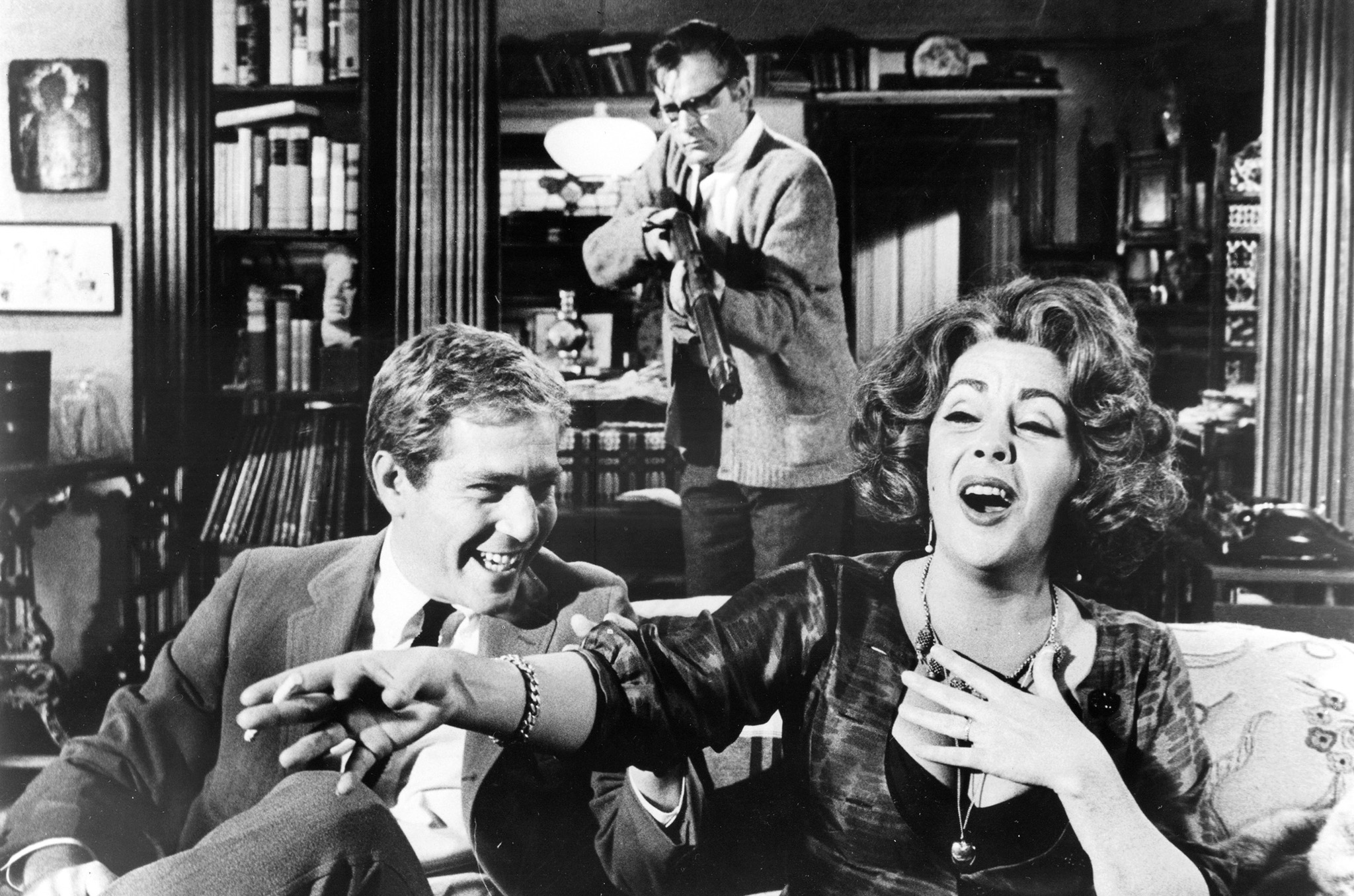 Harold and Maude is an American romantic dark comedy movie helmed by Hal Ashby. The movie revolves around a young guy named Harold who felt detached and lost interest in life and cultivate a strong friendship with a 79-year-old lady named Maude and later on got involved in a romantic relationship with her. She teaches him to live life to its fullest and leaving behind all worries.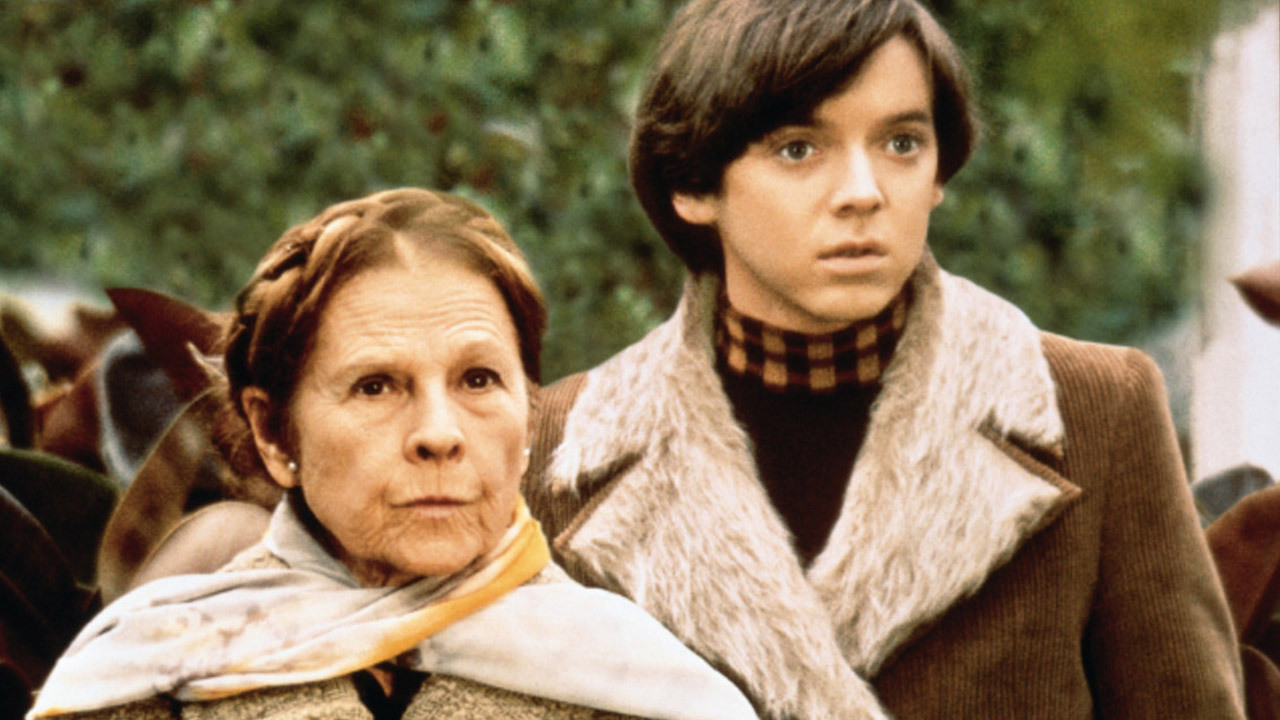 Network 1976: Network is an American satirical film written & directed by Sidney Lumet. The film has developed a cult status ever since its release. The movie tells the story of a TV anchor who lost his job and in desperation goes on air and threatens to commit suicide. His impassioned rants and raves boost the rankings of the channel and later on channel prompted to bring the similar show with radical threats. If you have not watched this movie… so go ahead and watch it.
Brazil 1985: It is an another movie that you should give a watch. The movie is dystopian science fiction movie directed by Terry Gilliam. The movie features stars such as Robert Di Nero, Kim Greist, Michael Palin, Katherine Helmond, Bob Hoskins and Ian Holm. The plot of the movie revolves around a man who dreams a girl in his dreams and tries to find her.
After Hours 1985: After hours is an American black comedy drama movie helmed by famous director Martin Scorsese. The movie follows the life of a Paul Hackett who faces a series of misadventures while making his way to home from New York City's SoHo district during the night.
Throw Momma from the Train 1987: is also an interesting black comedy movie directed by Danny Devito. The movie was a modern take on Hitchcock's Strangers on a Train. The two to passenger's Owen and Donner traveling together on train decided to kill each other wife and mother. Owen decides he will kill larry's ex-wife and in exchange, larry will kill his overbearing mother.
Heathers 1988: Heathers 1988 is a cult American dark comedy movie. It is also being placed on the list of top 50 best high school movie of all times. The movie plot centers around a 17 year most popular girl in school and her boyfriend who accidentally kill Queen Bee Heather Chandler (Kim Walker), they go to extreme measures to the right high school's wrongs.
The War of the Roses (1989): The War of the Roses is an American black comedy helmed by Danny Devito. The movie features Michael Douglas and Kathleen Turner in a wealthy couple role who after a long married life finally decides to part their ways. However, things get uglier while dividing the possessions. The two go to the extreme extent to ruin the life of each other in this game.
Delicatessen 1991 (film) is a French post-apocalyptic dark comedy movie directed by Jean-Pierre Jeunet and Marc Caro, starring Dominique Pinon and Karin Viard. The plot centers around a landlord after post-apocalyptic who increases the demand of butcher in his building and lures job-seekers and then kill them to provide food to his tenants.
Man Bites Dog (1992): Man bites dog is a crime mockumentary dark comedy movie that revolves around a group of filmmakers who are making a film on a serial killer. Later on, they get intrigued with his heinous crime and begin to participate in his heinous crime.
Death Becomes Her 1992: Death becomes her is also another black comedy that you should include in your watching list. The film feature Meryl Streep. The plot of the movie focuses around two rivals who drink a magic potion that promises eternal youth.
Serial Mom 1994: Serial Mom is a black comedy movie starring Kathleen Turner who in the eyes of everyone is a Mom, but actually she is a serial killer who kills anyone if they commit slightest of offense. The movie was though a box office failure but won mixed to positive reviews.