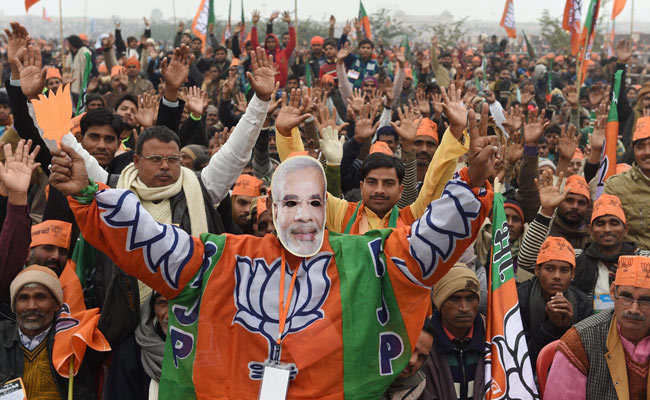 Who will U.P election 2017 is a big question nowadays? Everybody is busy in speculating their winner according to their calculation.
Many news channels have planted their reporters in every city & village of UP to sense the actual mood of voters.
However, Reporters and Pollsters have also failed to figure out that who will win the battle of Uttar Pradesh Assembly Election 2017?
Some people say that SP-Congress Alliance has a great chance because "Up Ko Ye Saath Pasand Hai," however, others claim that neither SP-Congress nor BSP is winning the election because this time wind is blowing in BJP's favor.
They have full confidence on Narendra Modi and want to give his party a chance to rule Hindi Heartland Uttar Pradesh.
The UP election has become immensely difficult for political pundits to crack. Even, they are also in a fix to whom to declare the winner and to whom to write off.
However, today we are going to present five prominent reasons that prove Why BJP has the edge over the other parties to win this election.
Intact Popularity of Narendra Modi throughout the length & Breadth of UP:
Many news channels and people were skeptical about Narendra Modi's popularity after the Demonetization and three years of his government ruling.
They were emphasizing that Modi's popularity has dimmed in UP and other regions of India after note-ban. However, their claims & apprehensions are proving wrong.
Prime Minister popularity has not decreased within UP although it may be possible that it would have increased.
If you participate in his rallies, you would see the enthusiasm and hope in the eyes of the crowd who come to listen to his speeches.
His rallies are fetching huge crowd everywhere whereas its western UP, Eastern Up or Central Up. Still, people have faith in him and believe that he will be the only man who can bring change in their lives.
The Support of OBC and Other Backward Castes:
BJP is giving neck to neck to BSP over wooing OBC's and other backward caste voters.
To allure OBC and other Backward class in their sides, BJP has made Keshav Prasad Maurya UP's Chief.
Along with Keshav Prasad Maurya, BJP managed to get Swami Prasad Maurya on his team who is considered a prominent leader of backward classes in Up.
For last two years BJP has worked tremendously on the ground among these classes, and now it seems that these voters who were earlier dedicated to Vote Mayawati are now gearing up to vote for Modi.
UJJawala Scheme And Toilet Scheme is Big Success Among People:
The prime minister Ujjawala Scheme and free toilet scheme are the big success among the rural population.
Even the prime minister has also sensed this and has mentioned this scheme in his many rallies in Up.
Many women's in rural areas of Uttar Pradesh is going to cast their votes in BJP because of these two schemes.
These two schemes can prove game changers for BJP in this election.
Modi's Opponents are also Predicating BJP Win in UP: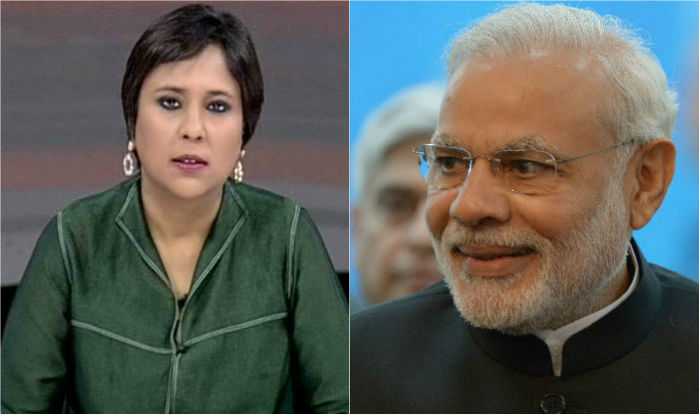 The other reason why we are optimistic about BJP win in UP is that of several Modi & BJP critics are putting their bets on BJP.
The journalists like of Barkha Dutt, Rana Ayyub, Sagarika Ghose and Rajdeep Sardesai who has been against Modi and BJP for years have also claimed that BJP has high chances of winning this election.