Bollywood is an immensely tough place to survive because every day a new face is introduced and every Friday changes the destiny of a film star. Because of being highly competitive industry every actor and actress has pressure on themselves  to maintain their outer appearance.
The reason why so much emphasis is put upon the looks because fans idolize and admires their actors. And things get more tricky in case  of actress who are being judged upon their appearance the most. Therefore, the actress does not mind to go under the knife to achieve the perfect look be it nose job, lip job or botox.
However, sometimes these surgeries help them to attain their desirable appearance, but it may also possible that plastic surgery may ruin their overall appearance. We have compiled the list of some 8 actresses whose plastic surgeries have instead of enhancing their appearance spoiled it further.
Anushka Sharma: The bold and confident Anushka Sharma also felt the requirement of plastic surgery for which went under the lip job. However, the result did not come out in her favor as her new appearance and duck lips did not go down well with the movie goers.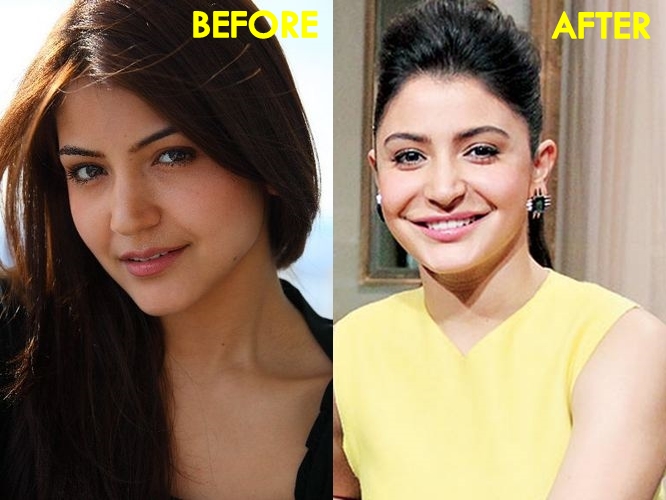 Minisha Lamba: The actress who has not been in the limelight for a long period of time had reportedly gone for the lip job. Unfortunately it went all wrong in her case and she lost her career in the bollywood.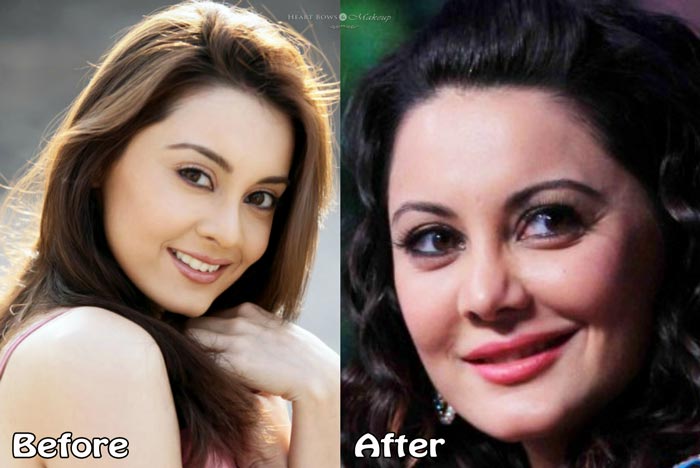 Koena Mitra: Koena Mitra is perfect example ,why one should not go for plastic surgery. Before, nose job she was hot property of the bollywood but after bad nose surgery ruined her entire presence.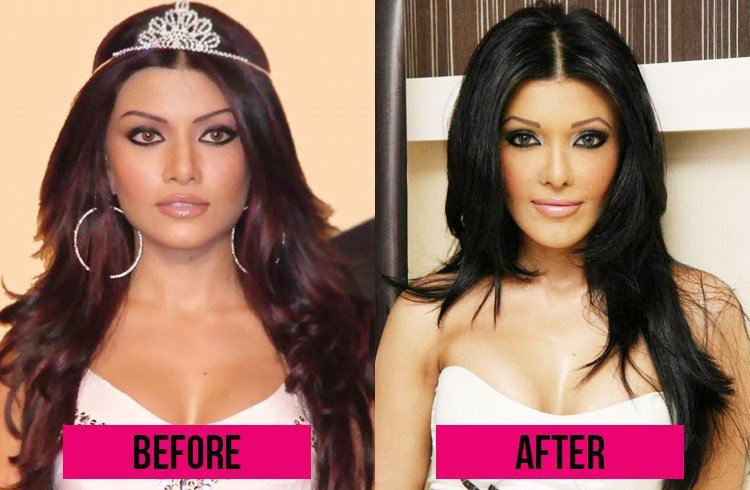 Kangana Ranaut:  The national award winner actress has also gone through the plastic surgery for numerous times. Over the years, she had underwent for face lift, lip surgery, breast implant,however, it seems that her constant efforts to look prettier has not accomplished. Because she does not look as beautiful as she was before the surgery.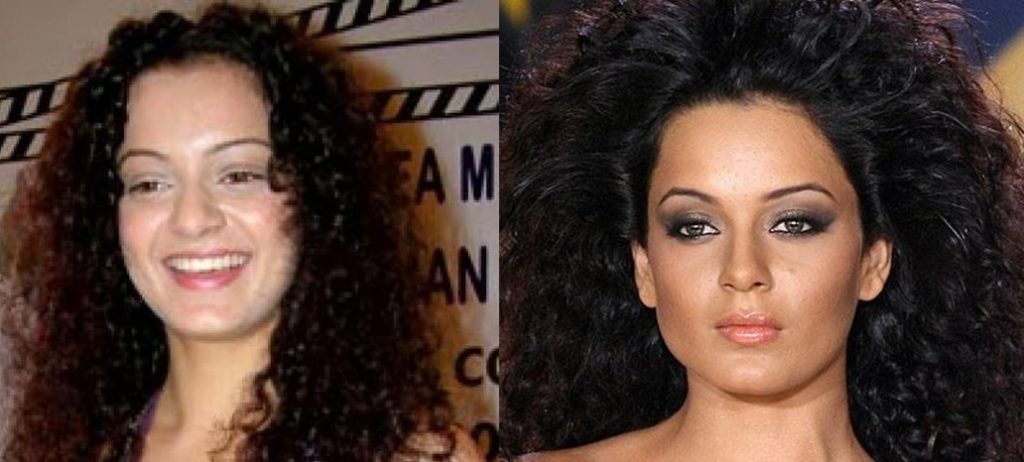 Juhi Chawla: The cute and gorgeous actress of the 90's has also undergone for the nose job to look prettier. Unfortunately, she also became the victim of the technology. The bad nose job and heavily botox have spoiled her natural smile.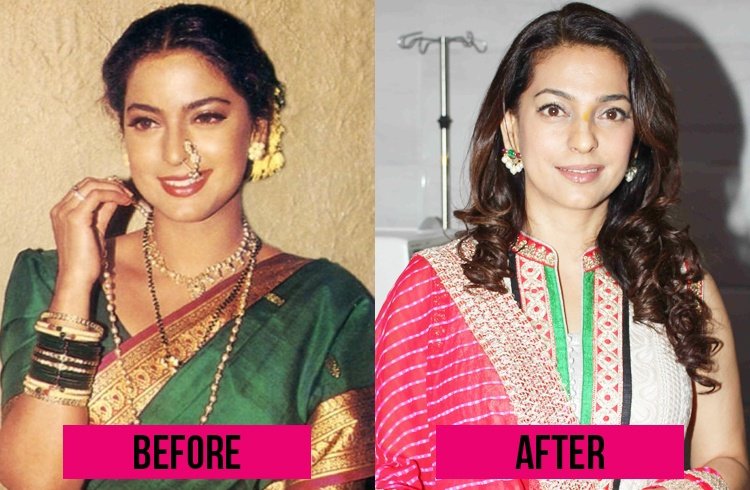 Rakhi Sawant: Well.. do we need to say anything about her because she herself admitted on Koffee with Karan that "Jo god nhi de Sakta who doctor de Sakta hai" ( Doctor can give you what god can't).
Sofia Hyaat: The ex-big boss contestant who recently renounced the world and became a nun has also gone for the plastic surgery which disfigured her overall appearance.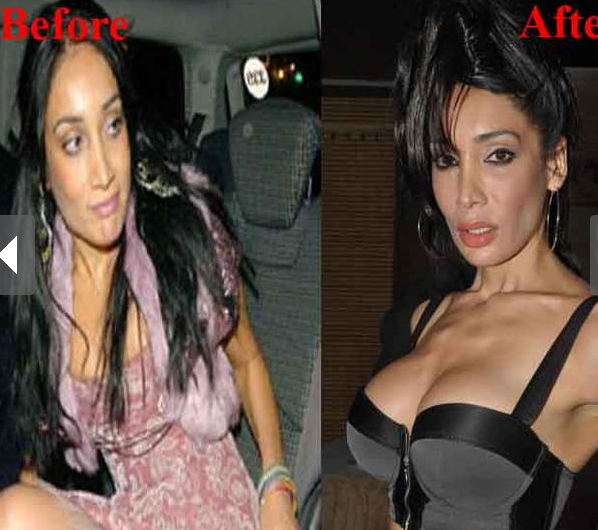 Gauhar Khan: Gauhar Khan also went through the plastic surgery and because of it she was dropped from a show.