Big boss season 10 is getting intense with each passing day. The tension among the contestants has been escalating with every day. To cut down the tension inside the house, big boss introduced a new "Hostel Task," where in both boys and girls were asked to write love letters and given a chance to display their affection toward each other.
However, if Om Swami and Priyanka Jagga is inside the house, then you can imagine the consequences of the task. Yes, they both proved the spoiler for the task as both of them were made warden's of boys and girls team respectively. And it seemed that both took their assigned jobs too seriously. Eventually, this led to fight among the housemates.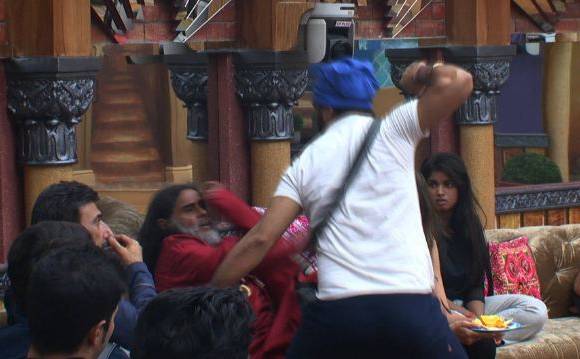 On the one hand, Priyanka Jagga provoked Monalisa by making personal comment against her when she was trying to hide letters written by Manu for her. On the other hand, his biggest supporter in the house, Swami Om took fight with Rohan when he was trying to write letters to Lopa. Swami tried to stop him but when he hide himself inside the bathroom.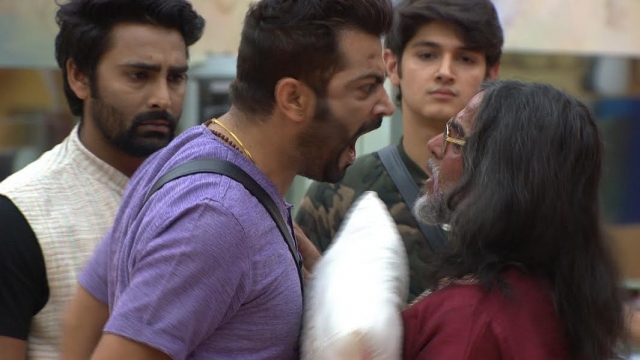 Also Read: 
Then Swami Om started kicking at the door and later they both got into a physical fight. However, this did not end here, as Swami om had some other plans this time, he threatened rohan to destroy his career by ruining his face. And this made Rohan to go furious and they both had seen pushing each other and almost on the verge to hit each other. The strange behavior of Swami Om appalled other housemates who tried to pacify both the contestant but in no vain. Finally, seeing the situation getting out of control, big boss decided to call Om Swami inside the confession room. In confession room big boss warned Swami Om that if he would repeat the same behaviour again in the house, so that will be his last day in the house.
However, it seems like Om Swami did not learn any lesson as he will be seen fighting with Manu in the next episode when he will drag his girlfriend name in the show.