It seems that attention seeker of big boss season 10, Om swami knows all the tricks to catch eyeballs of the viewers. He is mostly hated by everyone in the house because of his peculiar behavior. He usually creates the ruckus in the house with his strange behavior. And it seems that he has got another chance to upset all the inmates. In the yesterday episode, while doing a task he peed openly in a jug in the kitchen area.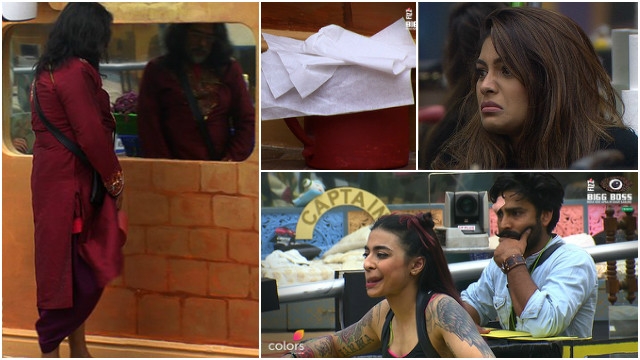 As big boss has introduced a new luxury budget task, BB taxi stands wherein Bani and Manveer will be the taxi driver and Priyanka jagga will act as traffic police. The entire house has been changed into highway wherein Bani and Manveer has to drive the taxi and take housemates from one place to another.
To commute from one place to another, each contestant is given 2000 points and they have freedom to even negotiate with the driver. And drivers also have the liberty to accept or deny to ride them.
And the urinating episode took place when Bani and Manveer denied riding Om Swami to the washroom to answer nature's call. And that's when infuriated Om swami decided to answer nature call in open. He openly peed in kitchen area even in the presence of other housemates which disgusted the fellow contestants.
This derogatory act of Om swami get wrath from everyone and in the fit of rage Manveer tries to hit him, but is stopped by others.