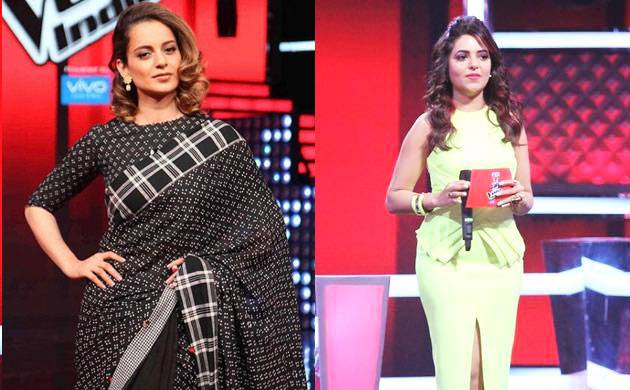 Kangana Ranaut is making in news since started promoting her upcoming movie "Rangoon". Earleir she had made the news when she made fun of her co-star shahid kapoor. It seems like that Kangana Ranaut has taken her stardom so seriously. Her latest controversry came from the set of "Voice of India" where she had gone to promote her movie with her co-star Shahid Kapoor. 
According to a leading news paper, Kangana Ranaut lost her cool on Sugandha Mishra who mimic her on the persuasion of show judges. When Kangana reaction was asked on her mimic act Kangana said in harsh tone that she felt like slapping her.
A crew member of the show confirmed the news and said the situation was nail biting after Kangana harsh comment. But Suganda did not take it in bad manner and she completed the shoot.