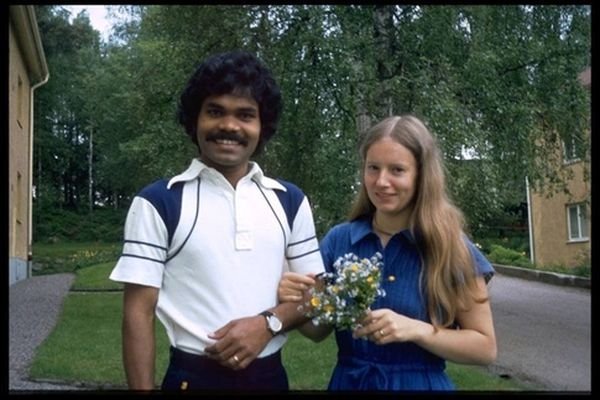 As people say, true love knows no region, no boundaries, no distance- This does not just quote. In fact in real life, we often come across some amazing love stories that strengthen our dwindling belief on true love. Today, we are going to narrate you an amazing and true love story of an Indian man and Sweden girl who defied all the hardship fate offered them and finally got together.
It is a love story of Dr. Pradyumna Kumar Mahanandia from Odisha, India, and Swedish girl Charlotte Von Schedvin. Charlotte had visited India in her teenage to get her portrait done from Dr. Pradyumna Kumar whom she had heard a lot about. While taking training, she fell in love with him and finally both of them had decided to tie knots.
However, fate had some other plans, in 1975 Charlotte had returned to Sweden but, Dr. Pradyumna could not accompany her as he had to complete his studies. Moreover, he had no money to make the trip.
And thereafter his struggle commenced to meet her wife. PK (as Mahanandia is popularly known) spent several years trying to accumulate enough money to sponsor his trip. However, he did not succeed in managing enough money to fly to her wife.
And then to meet her, he decided to sell all his belongings and bought a bicycle and pedal his way across the far west. This voyage took four months and 3 weeks during that his bicycle broke many times crossing hurdles. He had to face critical weather situations and other problems, but he did not give up.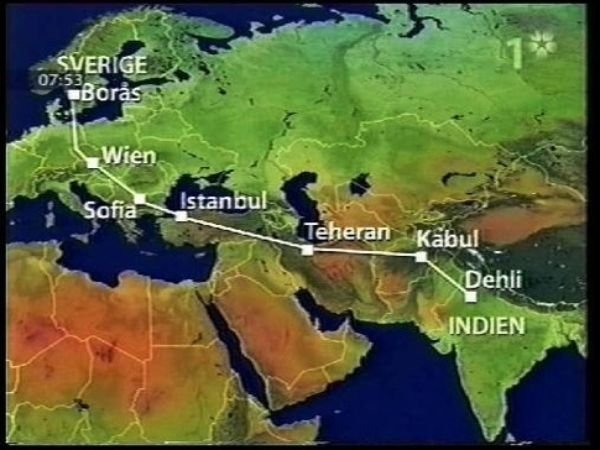 And finally crossing all hurdles he reached Sweden. Those were the days when not many countries required the visa for traveling. After reaching to Sweden authorities of Sweden questioned him about the reason of his visit. And his answer amazed everyone that a man from India had traveled so far on his bicycle to meet his wife. They helped him to contact his wife, Charlotte. And thereafter he has been happily living with his wife in Sweden.
He is working as an Adviser, Art, and Culture, under the Swedish government. In fact, Sweden government made a documentary on his life to immortalize their love story.