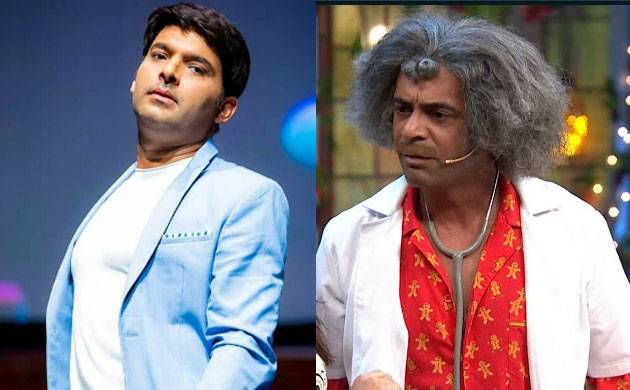 It seems that lady luck is upset with Kapil Sharma. Ace comedian Kapil Sharma who had Midas touch once is seen to losing his charm. And he will only be held responsible for his current situation. His ego and considering him above all has become the sole reason for his current situation. It all started after the famous brawl between Kapil Sharma and comedian Sunil Grover on a flight. It was reported that Kapil Sharma in inebriated state hurled abuse at Sunil Grover and other comedians of his team including Ali Asgar, Chandan Prabhakar.
Also Read the reason behind Kapil Sharma and Sunil Grover Fight
And it hurt these actors so badly that they left the show. Kapil Sharma got flak, not from his critics, but his fans also condemn his behavior. Even his apology to his colleagues seemed inefficient to salvage the situation.
And now as per reports, another bad news have hit hard on Kapil Sharma. After a consistent drop in the show in TRP of the show; the Sony channel is not in the mood to renew his contract and to plan to bring the new show with Sunil Grover at the same time plot. It means it is the end of the road for The Kapil Sharma Show.
According to a report, the channel has explicitly told Kapil Sharma either to bring Sunil Grover on the show, or they will not be going to renew his contract. Channel is now more inclined to launch the new show with Sunil Grover to give a boost to its TRP.




Ever since the fight had happened between Kapil Sharma and Sunil Grover; the Sony rival channel Colors is trying every bit to bring Sunil Grover on its side. However, Sunil has refused to do the show for Colors. It proves that Sunil Grover is in talks with the Channel and soon he will be launching his show on Channel reprising his famous character Dr. Mashoor Gulati and Rinku Bhabhi.
Now, let's see what happens with Kapil Sharma Show. Will Kapil Sharma Show make way for an independent Sunil Grover show?