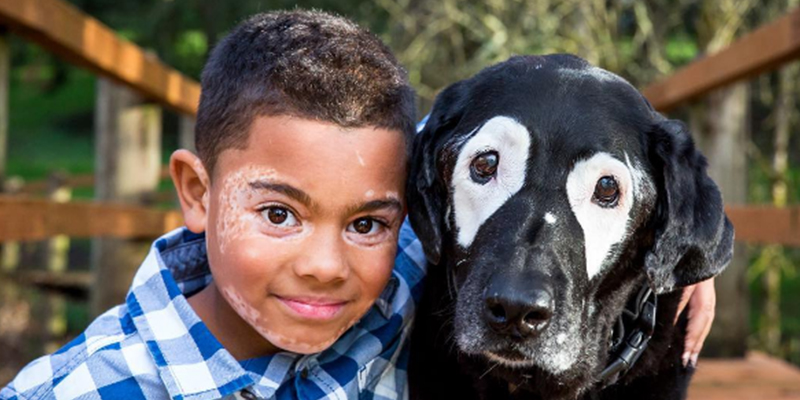 An 8-year-old boy who is suffering from rare skin disease vitiligo — an incurable skin condition that causes the loss of skin color in blotches has befriended with a dog suffering from the same rare disease. Eight-year-old Carter Blanchard is suffering from an incurable skin disease. He was first diagnosed when he was in Kindergarten.
His mother Stephanie Adcock told the ABC News that "He was in a big school with a lot of kids, and his face was transforming very quickly," She further added, "The first thing he'd tell me when he got in the car is that he hated his face and hated the way he looked."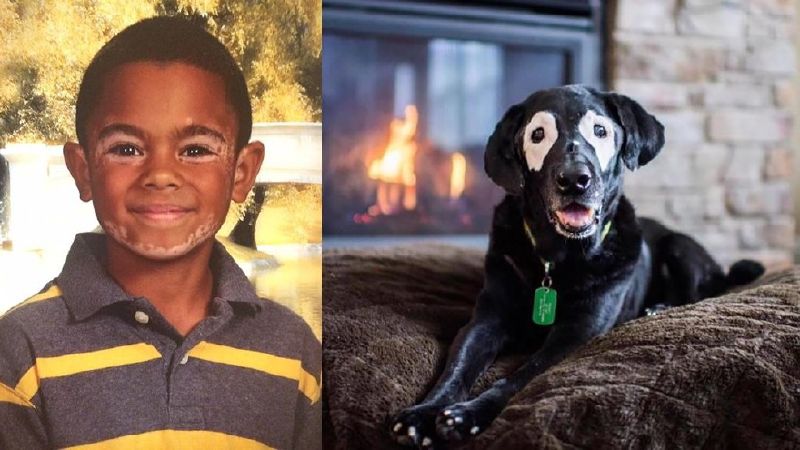 Around the same time in Oregon, a 14-year-old Labrador dog named Rowdy started to develop white patches all over his body. Initially, Niki Umbenhower his owner thought that he is getting marks over his body due to aging. However, later on, he discovered that his dog is suffering from a rare skin disease Vitiligo.
To seek help, Umbenhower put his dog images on Facebook and when Adcock saw these photographs. She contacted the owner and told him that his son is also suffering from the same rare disease.
She showed dog images to his son Blanchard, and eventually, these images helped his son to regain his confidence. And helped him become comfortable with his skin.
This story was aired on a local news channel KATU. After seeing their story, a generous man donated $5000 anonymously to help Blanchard and his mom to meet Rowdy.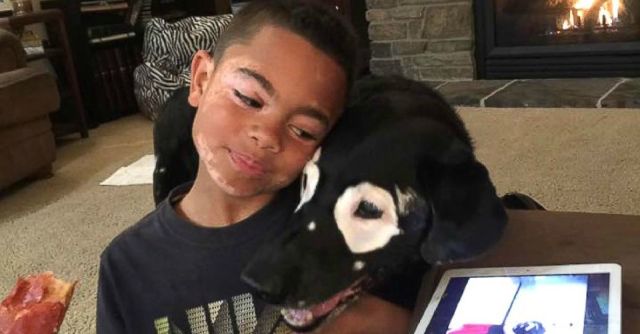 "When we walked in I didn't feel like we were walking in for the very first time, they were family already," Adcock said. "Carter hugged him and petted him for two hours straight, and they've been together ever since."
Last week Rowdy had a seizer but now he is doing well and out of danger. But his owner a GoFundMe page to help pay for his medical costs.