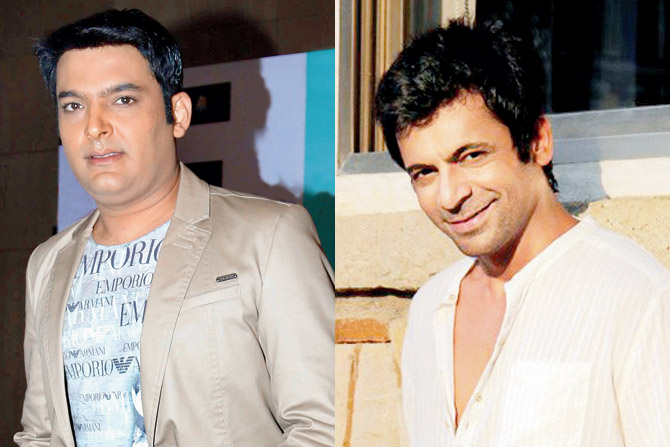 As per reports Comedian, Sunil Grover who plays doctor Mashoor Gulati has bid adieu again to popular comedy show "Kapil Sharma Show."
The comedian decided to took this decision after his friend and show host Kapil Sharma hurled abuses at him and manhandled him in the airplane when they were returning from a show from Australia.
However, earlier there were reports that after Kapil made a public apology to Sunil Grover, the latter has forgiven him and consent to continue in the show.
But, last night when Kapil Sharma again apologized to him on his twitter handle. He wrote: "Paji @WhoSunilGrover sry if I hurt u unintentionally.u knw vry well how much I luv u. M also upset .love n regards always:)

However, it seems that this apology is not sufficient to conciliate him as he also took to twitter handle and posted a bold and stern reply. And from his reply it is clear that he is in no mood to alter his decision and will not participate in "Kapil Sharma Show".